'Pick poo to help count brown bears' is an actual campaign in Norway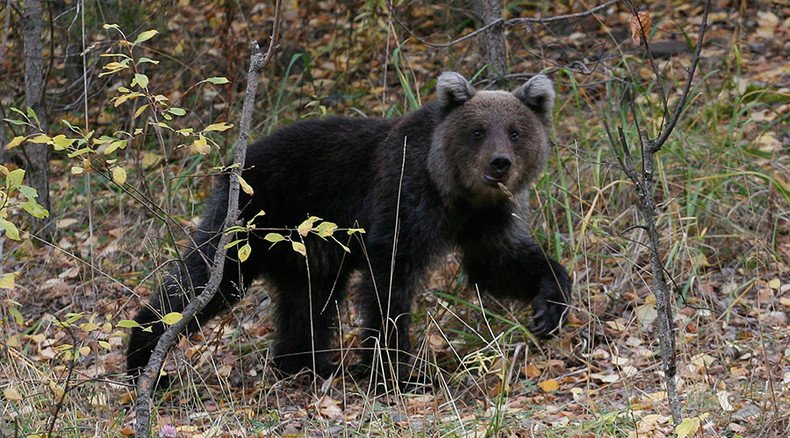 Hikers and hunters exploring Norwegian nature have been urged to take part in a kind of census on brown bears being conducted by a state wildlife watchdog. All they have to do… is collect bear poo.
Norwegian Nature Surveillance (NNS) has launched a campaign encouraging tourists to help with estimating the number of brown bears in Norway.
READ MORE: Mother grizzly bear to receive death penalty if DNA test proves she killed hiker
"We ask everyone who is out in nature this autumn to pick up excrement and hair from bears and deliver it to NNS in the area," said Jonas Kindberg, head of Rovdata, agency, which provides data for NNS, as cited by the Norwegian edition of The Local.
"Combine outdoor life this autumn with a little bear poo picking," he said, adding that samples sent in by volunteers have been of great help to NNS' surveys for a long time.
By analyzing the samples and their DNA, scientists can establish how many bears there are in a certain area, while learning about their gender and age as well.
If not familiar with bear poo, it may be a good idea to go through a special NNS brochure providing "good examples of how it looks like."
The watchdog has also come up with a list of recommendations for those who are setting off to go "hunting".
First of all, the guide states that it is "important to avoid touching the sample, so that it doesn't contain anything but the bear's DNA." Therefore it is highly recommended to use plastic bags.
It is also suggested that the sample be stored in a cool and dry place, or even be frozen, before visiting the nearest NNS agency.
Last year's census showed a dramatic fall in the brown bear population in Norway. With only 136 animals, 54 females and 82 males, the species is in danger of extinction.
Since the bears are now allowed to thrive freely in some areas, the NNS hopes to see population growth soon.
You can share this story on social media: