Syrian war, ISIS & Western propaganda: Assad interview in 10 quotes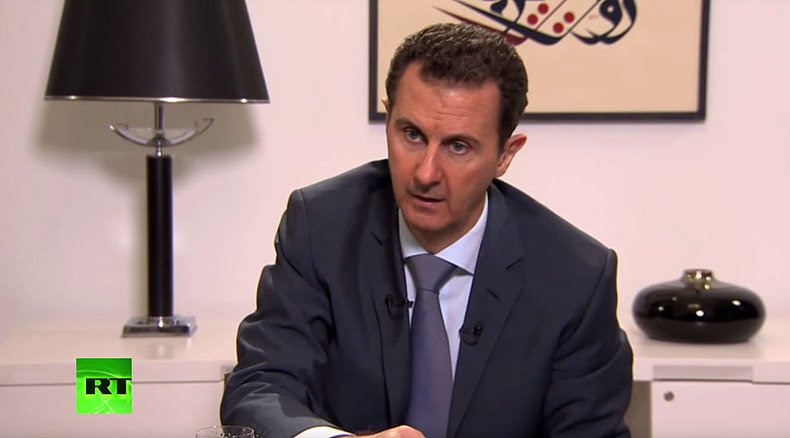 In a rare interview with Russian media, including RT, Syrian President Bashar Assad opened up about terrorism, the refugee crisis, and Western propaganda. He went back in history, saying that the US invasion of Iraq had set the stage for Syria's unrest.
RT has picked some of President Assad's worthwhile quotes.
On the cause of the Syrian civil war
"It was the Iraq war in 2003, when the United States invaded Iraq. We were strongly opposed to that invasion, because we knew that things were moving in the direction of dividing societies and creating unrest. And we are Iraq's neighbors."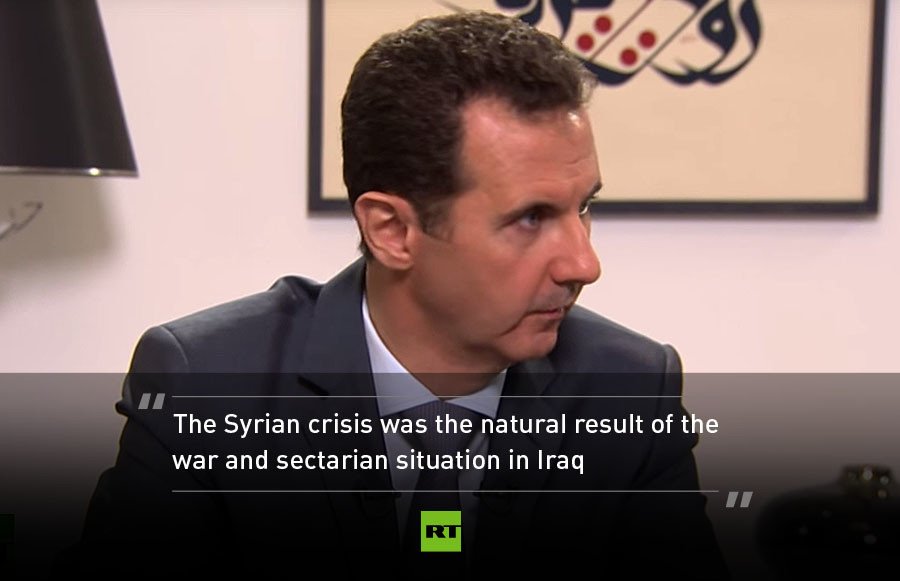 On ISIS and terrorism
"There are forces fighting terrorism now alongside the Syrian state, which had previously fought against the Syrian state. We have made progress in this regard, but I would like to take this opportunity to call on all forces to unite against terrorism, because it is the way to achieve the political objectives which we, as Syrians, want through dialogue and political action."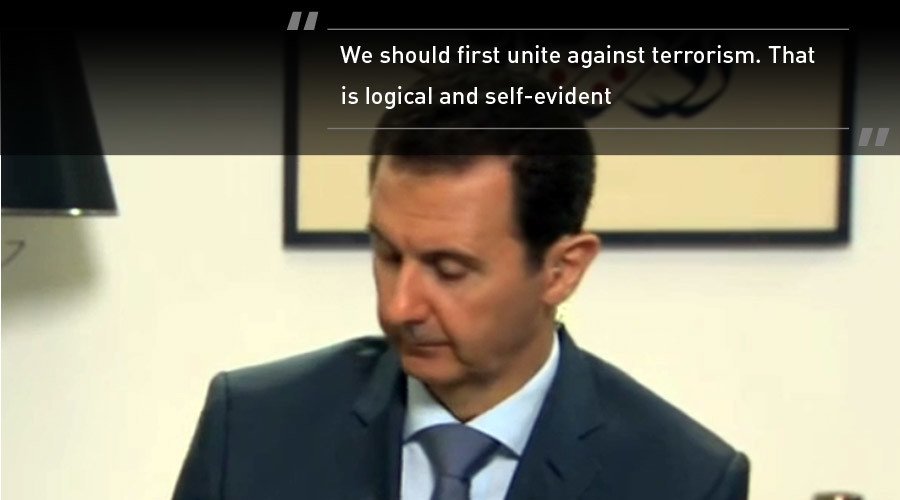 On anti-ISIS US-led coalition
"We have no veto [on partnership] on any country provided that it has the will to fight terrorism and not as they are doing in what is called "the international coalition" led by the United States. In fact, since this coalition started to operate, ISIS has been expanding. In other words, the coalition has failed and has no real impact on the ground."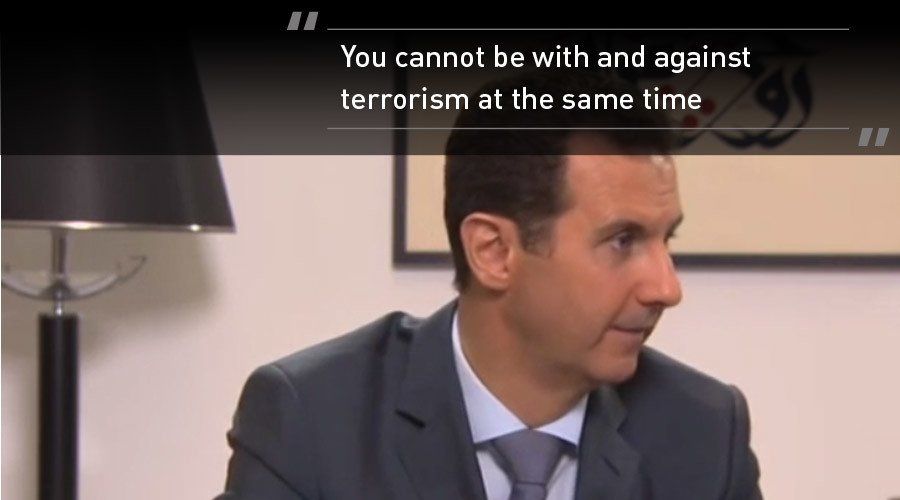 On the refugee crisis
"If you are worried about [refugees], stop supporting terrorists. That's what we think regarding the crisis. This is the core of the whole issue of refugees."
On coordination with the US

"There's not a single coordination or contact between the Syrian government and the United States government or between the Syrian army and the US army."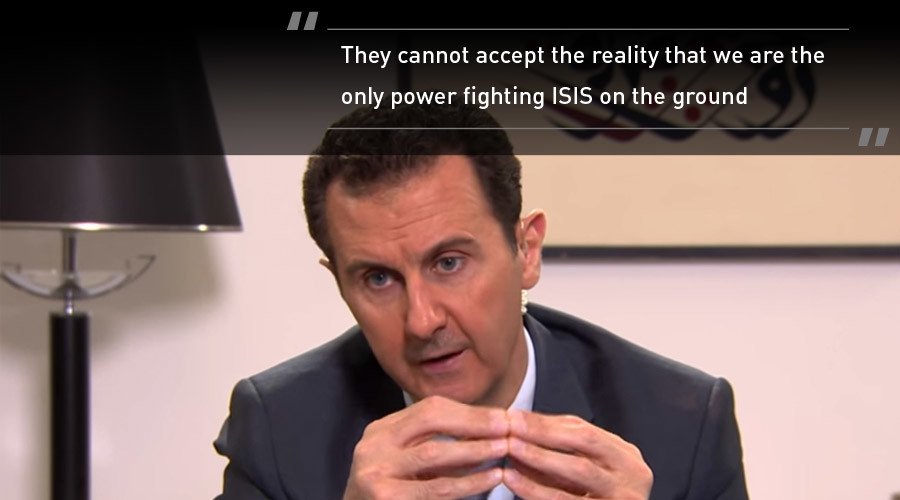 On Syrian army vs. intl terrorists
"We have terrorist fighters from over 80 or 90 countries today, so our enemy is enjoying enormous support in various countries, from which people came to fight alongside the terrorists. As for the army, it's almost exclusively made of Syrians. So, we have reserve forces, and this is what enables us to carry on."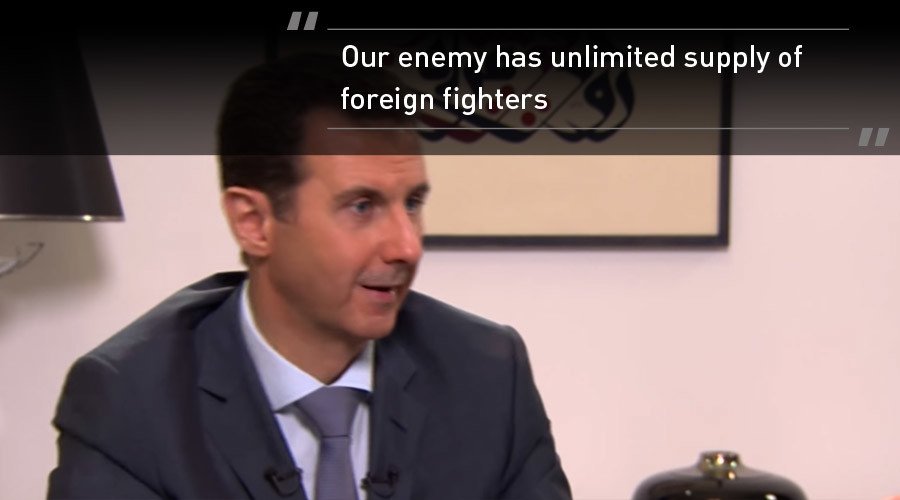 On West's propaganda blaming Assad for the civil war
"Western propaganda has, from the very beginning, been about the cause of the problem being the president. Why? Because they want to portray the whole problem in Syria lies in one individual."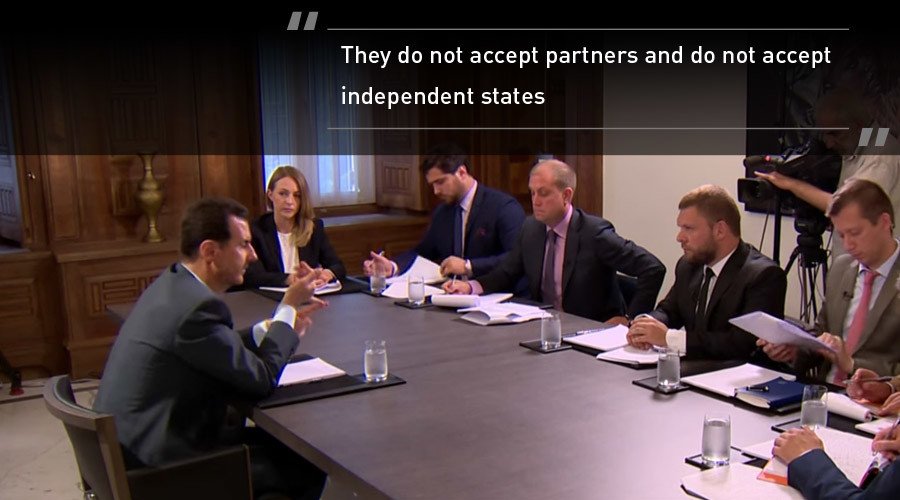 On a political solution to the Syrian crisis
"I think we need to continue the dialogue between the Syrian entities, political entities or political currents, in parallel with fighting terrorism in order to achieve or reach a consensus about the future of Syria. So, that's what we have to continue."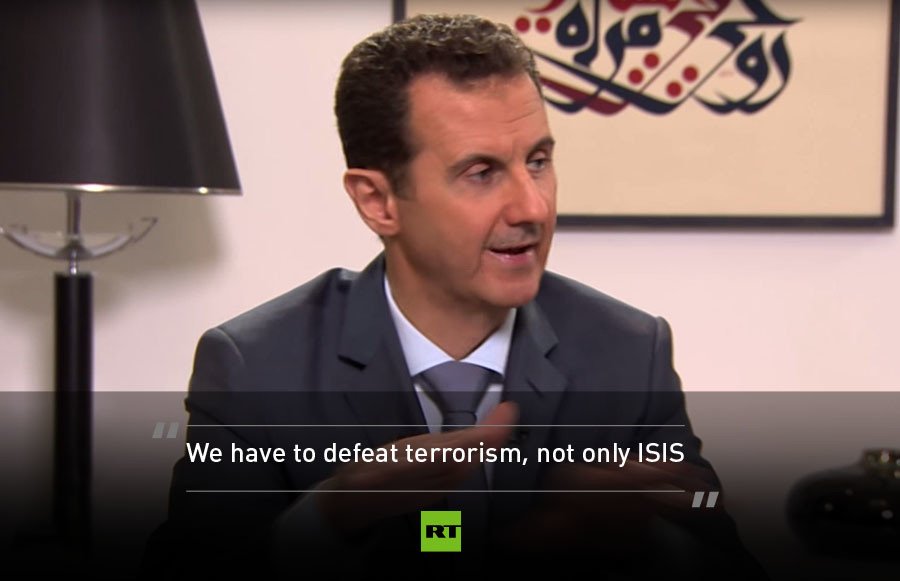 On cooperation with Iran
"The relationship between Syria and Iran is an old one. It is over three-and-a-half decades old. There is an alliance based on a great degree of trust. That's why we believe that the Iranian role is important."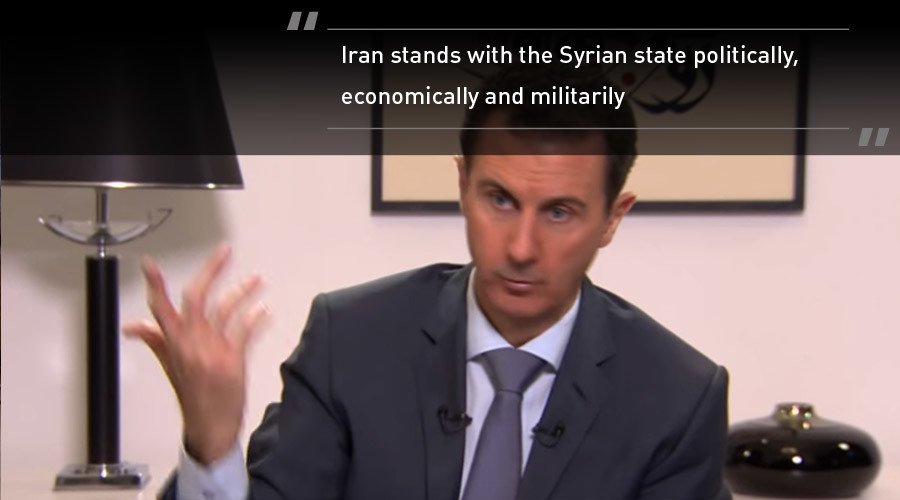 On Syria's position towards Kurds
"For us, the Kurds are part of the Syrian fabric. They are not foreigners – they live in this region like the Arabs, Circassians, Armenians and many other ethnicities and sects who've been living in Syria for many centuries."
You can share this story on social media: