Int'l anti-ISIS coalition flawed, you can't fight evil with illegal methods – Lavrov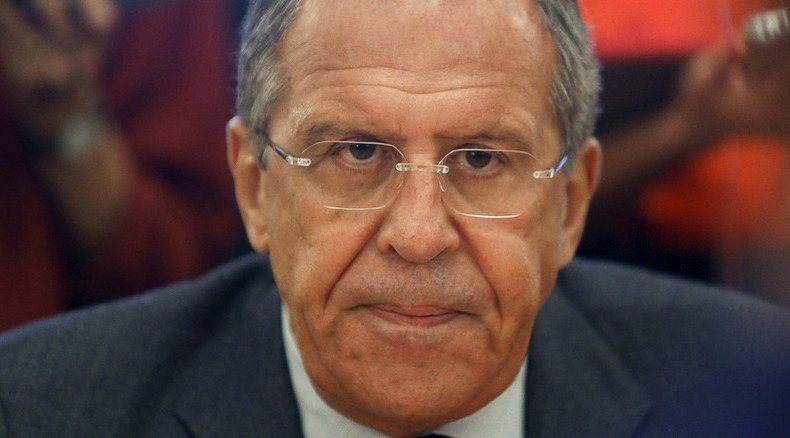 The international coalition fighting against Islamic State "has no reason" to reject cooperation with the Syrian government, according to Russia's Foreign Minister Sergey Lavrov, who said that "one can't fight evil with illicit wars."
"Unfortunately, we consider the [international] coalition to be built on a flawed basis. We of course share the principles of combatting terrorism, but you cannot fight evil with illicit wars," Lavrov said.
"We support every action that leads to weakening the terrorist threat in the region, but any action must be taken strictly in accordance with international law," Lavrov said. He called attention to the fact that the UN Security Council, as well as the UN's human rights protection bodies, have called for action that will not let "the fight on terror turn into lawlessness." Lavrov's views were supported by Turkish Foreign Minister Feridun Sinirlioglu.
"To ignore the capabilities of the Syrian army as a partner and an ally in the fight against IS [Islamic State, formerly known as ISIS/ISIL], means sacrificing the security of the whole region to some geopolitical schemes and expectations," Lavrov said on Thursday after a meeting with his Turkish counterpart, RIA Novosti reported.
Russia's foreign minister said the Syrian authorities are countering the militants' aggression, and the country's president is commander-in-chief of "probably the most competent ground forces combatting terrorism."
"Our partners have a choice: either continue persisting that President Assad's resignation will save the region from the terrorism threat – I don't think anyone needs convincing of how utopian that idea is," Lavrov said, adding that another option is to start collaboration in order to "prevent the disintegration of this historically-treasured region."
LISTEN MORE:
You can share this story on social media: