Varoufakis attacks Tsipras, advises anti-austerity UK Labour Party head Corbyn in RT interview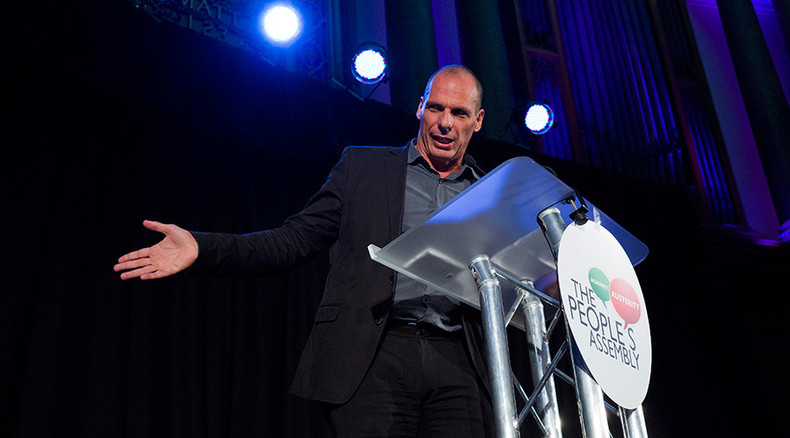 Former Greek finance minister Yanis Varoufakis unleashed a fresh attack on his former allies in the Syriza party, days before it faces a tough battle in an early national election.
"I am not part of Syriza any more. I do not have what it takes to support my own party," Varoufakis told RT's Afshin Rattansi in a wide-ranging sit-down interview for his Going Underground program. "They surrendered to an illogical logic, they surrendered to going along with and extending the crisis – something I have fought against for five years."
Two polls released on Wednesday, ahead of Sunday's vote, showed Syriza just behind and just ahead of the conservative New Democracy party. The party that comes first in the elections called by Prime Minister Alexi Tsipras last month, will get additional seats in parliament, and the first shot at forming a coalition.
Varoufakis reserved most of his scorn for Tsipras, who won a popular referendum to reject an EU bailout in July, only to accept an €86 billion ($97 billion) rescue package in the following months, which entailed greater concessions from Athens.
"To hear my friend and comrade Alexis Tsipras admit this is a terrible package, but say that we can implement it a little better than the others, makes me pull back and make me say that this is not a path I am prepared to walk with you," said Varoufakis, who resigned weeks before the bailout was negotiated.
Looking back on his turbulent seven months in government, the former academic, who is not currently standing for office, said he had no regrets about his combative approach to the Troika of international lenders, to whom Greece owes over $200 billion of its external debt.
"If God and his angels came down to produce a reform package for Greece, the Troika would have turned it down it down, because they were interested in humiliating us and demonstrating to the people of Spain and Ireland that if they vote in the way that the Troika doesn't like, they will be crushed," said Varoufakis.
Varoufakis gave the interview in London, where he arrived to support the UK Labor Party's new leader Jeremy Corbyn at a rally – and to offer him advice following a tumultuous few days, during which the media pounced on his refusal to sing the national anthem at a war memorial service, and his appointments of men to key positions in his shadow cabinet.
"Do not get scared of the character assassination attempts of the media. The systemic media will try to tear you apart, but what matters is that you shower them with rational arguments, with compassion, a degree of humor, and self-deprecation," said Varoufakis, who marched alongside Corbyn during anti-war demonstrations before either occupied a senior post. "He should also concentrate on building strong relations with a public that has had a gutful of spin, and attempts by all parties to congregate only in the middle ground."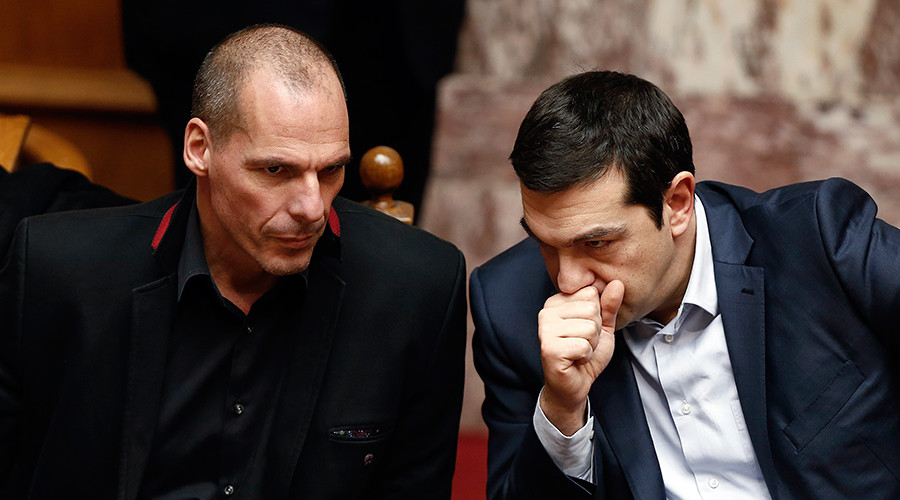 In Greece Corbyn's election was welcomed "as a message of hope".
"Corbyn's election as a leader of the Labour party, as a result of the mobilization of thousands of new members and his dedication to the need of the containment of the neoliberal politics, is reinforcing considerably the pan-European front against austerity and is sending a message of hope to the European people," Syriza party said in a statement.
Corbyn is fierce opponent of austerity program unlike, for example, British Prime Minister David Cameron. During his campaign Corbyn promised to fight back against austerity.