RT correspondent teargassed covering clashes on Hungarian-Serbian border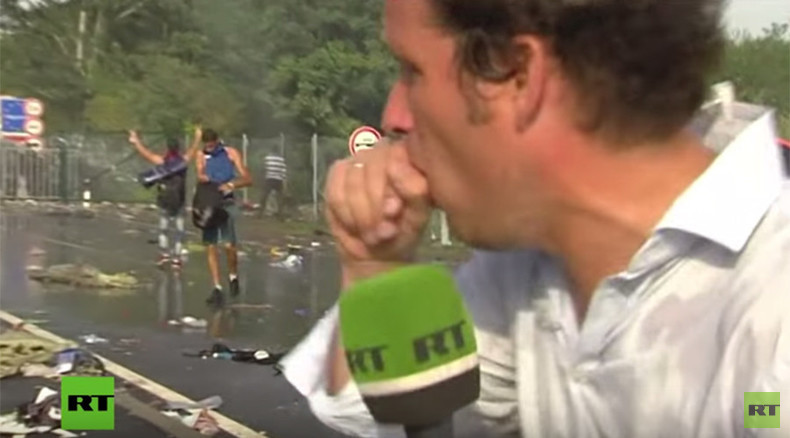 An RT Spanish correspondent and a Ruptly video news agency cameraman have been teargassed while covering clashes between Hungarian police and asylum seekers on the Hungarian-Serbian border.
Hungarian police deployed tear gas and water cannon against the refugees and migrants, who had broken through a razor wire fence on the border between the Hungarian town of Roszke and Horgos in Serbia on Wednesday.
At least 20 police officers and two children have been injured in the clashes, local TV stations reported citing the Hungarian PM's security adviser.
RT's Francisco Guaita described the situation at the scene as "chaotic."
"A few hours ago we saw families – mothers with children. Obviously these children have been affected by the tear gas. We have seen many minors crying," he said during a live broadcast.