ISIS trafficking of Syrian artifacts needs urgent countermeasures – UNESCO chief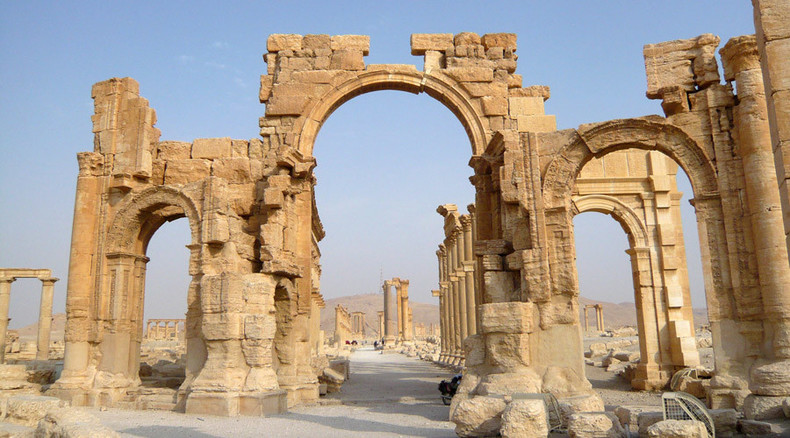 UNESCO's head says something should be done after satellite photos emerged showing illegal archeological digs in Syria where proceeds from precious finds go into the pockets of Islamic State extremists.
Syria's excavation sites are looted on an industrial scale and it's time to do something about it, said Irina Bokova during a press conference this Wednesday.
"Limiting the trafficking in cultural property is a top priority because it finances the actions of the extremists."
Bokova said it would help if the European Union strengthened its legislation in relation to the importation of cultural property.
However after the conference was over, she mentioned to journalists that artworks from Syria not only head to Europe and the United States, but are trafficked globally.
According to the Association for the Protection of Syrian Archaeology (APSA), more than 900 monuments and archaeological sites have been looted, damaged or destroyed.
"The world expects from us to undertake decisive and uncompromising actions… to stop this source of funding for the extremists," warned Bokova.
After seizing the ancient city of Palmyra in May 2015, Islamic State (IS, formerly ISIS) militants demolished several ancient temples and gravesites. The city's custodian, 82-year-old archeologist Khaled al-Asaad, was tortured and beheaded by the group.
READ MORE 1yr, 6,700 airstrikes & $4bn after Obama vowed to 'destroy' ISIS, jihadists still on offensive
Palmyra's blow-by-blow destruction "is an impudent crime against civilization because it was a symbol of cultural dialogue, a material proof of the ability of cultures to interact… This is what the extremists are seeking to destroy," Bokova said at the conference.