Le Pen compares migrant influx to barbarian invasion of Rome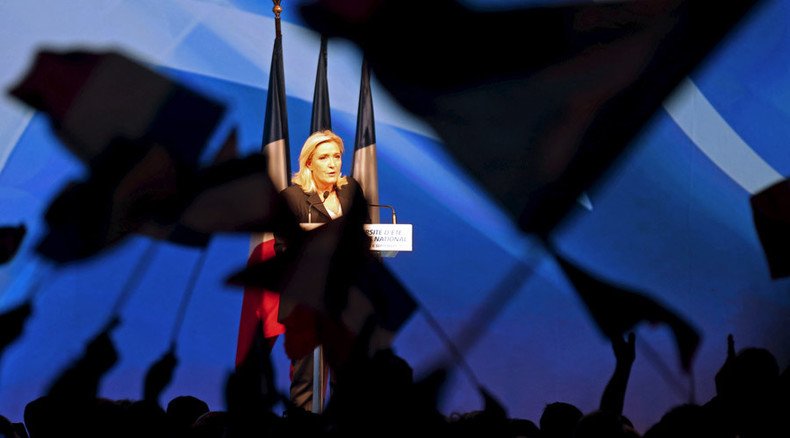 French presidential frontrunner Marine Le Pen has compared the surge in asylum seekers coming into Europe to the invasion of Rome by barbarians. The nationalist politician previously landed in hot water when she drew parallels between Muslims in Europe and a Nazi invasion.
"Without any action, this migratory influx will be like the barbarian invasion of the IV century, and the consequences will be the same," the Front National (FN) leader told supporters during a rally ahead of December's regional elections in Arpajon, a suburban town in southern Île-de-France, the region that includes Paris.
"We must immediately stop this madness to safeguard our social pact, freedom and identity."
Over 1 million asylum seekers are expected to arrive in Europe by the end of this year, more than twice as many as last year.
Le Pen blamed both of the mainstream coalitions, former president Nicolas Sarkozy's center-right UMP, and current leader Francois Hollande's Socialist party for what she called "only the first wave of coming migrants."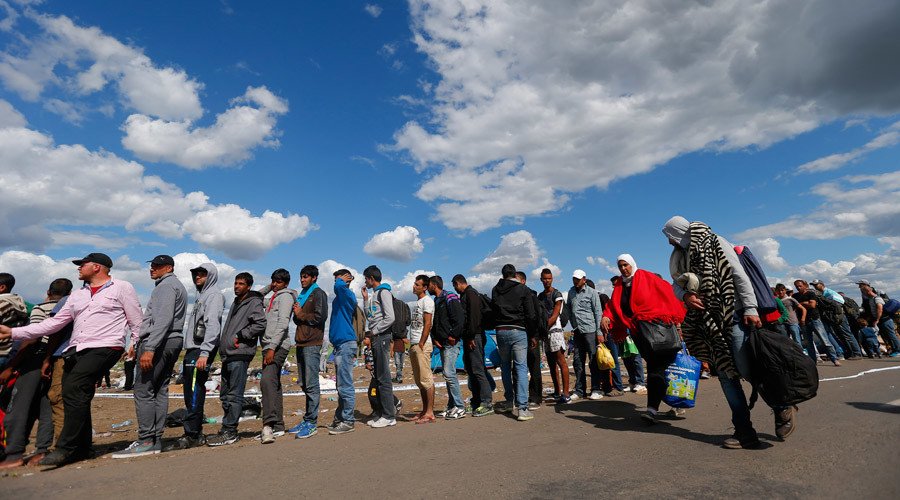 "Sarkozy opened the door, and Hollande and [Prime Minister Manuel] Valls have taken them off the hinges," said the 47-year old politician. "The leaders offer to host migrants, without even asking their inhabitants, the same leaders who destroyed Libya, and continue to destabilize Syria."
Earlier this month, Hollande reversed his previous stance against refugee quotas, and said that the country would take in 24,000 refugees in the next two years. Many will be housed in rural areas, such as Arpajon, where accommodation is easier to come by.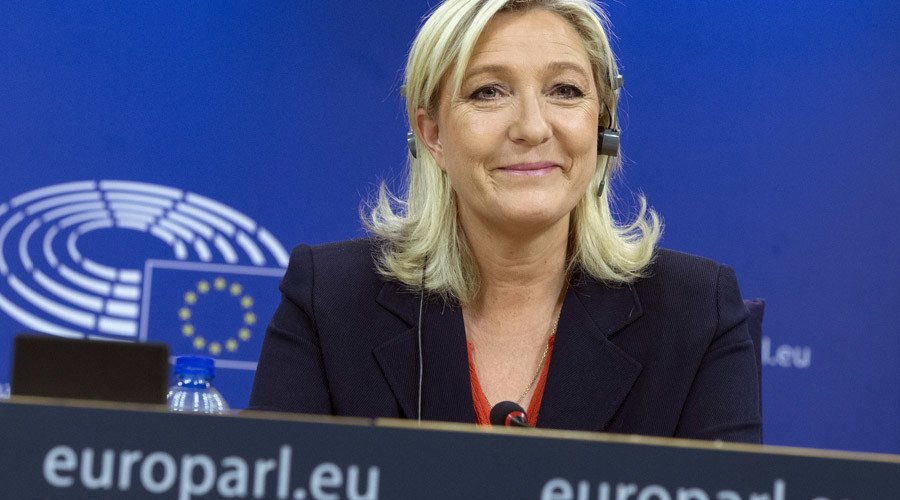 "There are 1.5 million people waiting for social housing in Île-de-France and who will never have the opportunity to be housed in a place like this because of the country's preferential treatment of foreigners. I say this not to stigmatize these newcomers, but to denounce those responsible for this situation," Le Pen said to loud cheers from the audience.
While the regional elections will provide a litmus test for FN, the big prize remains the presidential vote in 2017. Latest polls show Le Pen out in front with 27 percent of first round preferences, two points ahead of Sarkozy, and eight ahead of Hollande. But the surveys predict that in a hypothetical run-off between the two favorites, Sarkozy would score a decisive victory.
Le Pen has built her recent campaign around the refugee crisis, thought previously focused on discrediting the status of those coming in. Last week, she said that genuine refugees were "an ultra-minority" and that "99 percent" of those pictured coming into Europe are men, looking for work.
The right-winger has also focused on the incompatibility of Muslim values with those of "indigenous" populations, echoing her comments in 2010 that compared Muslim prayer in the street to the German occupation of France during World War II. There was debate about charging Le Pen for incendiary comments, but she was ultimately not punished.
LISTEN MORE:
You can share this story on social media: