BMW CEO faints on stage during new car presentation (VIDEO)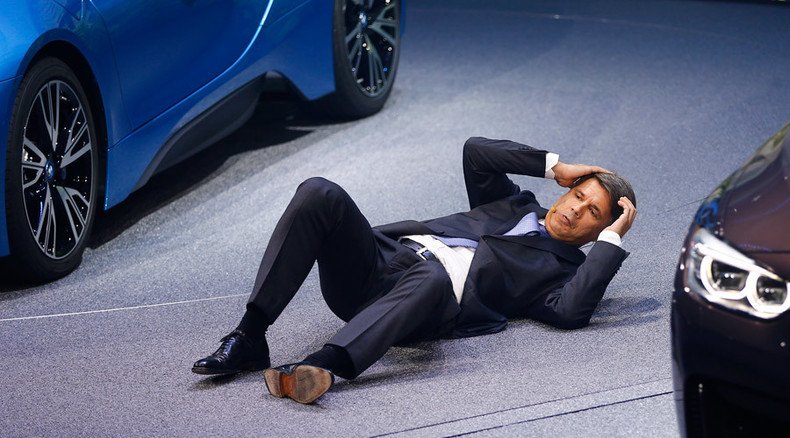 Premium German carmaker BMW had to cancel a media presentation of its latest models at the famous Frankfurt motor show on Tuesday, after its new boss collapsed on stage during his first major appearance as the company's CEO.
The 49-year-old BMW chief executive, Harald Kruger, was five minutes into the news conference at the international IAA show in Germany's Frankfurt when he suddenly fainted on stage, to the compassionate shock and concern of the media audience.
Kruger, who BMW representatives later reported as just having returned from an international trip and having felt unwell before the event, had to be helped to his feet and off the stage by several assistants. "We hope it's nothing serious. In any case I would like to ask you to stop recording now," a BMW representative then said, canceling an expected press conference.
The car-making boss, who has been heading the company since May, "experienced a moment of dizziness," BMW later said in a brief statement, adding that he was examined by the doctor and "is recovering well."

This year's IAA motor show in Frankfurt opens for visitors on Thursday, and will run until September 27. BMW is one of the key participants of the auto exhibition, showcasing new vehicles from over a thousand carmakers.
You can share this story on social media: