Taliban storms Afghan jail with suicide bombers, releases over 350 prisoners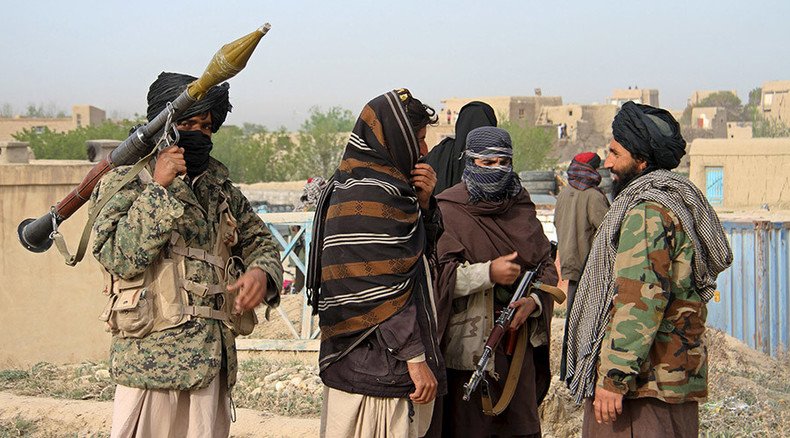 Taliban militants, including suicide bombers and gunmen, attacked a prison in Ghazni, Afghanistan killing at least four police and freeing 352 prisoners, including 150 Taliban. The terror group claims "important military mujahideen" have been released.
"Around 2:30 a.m. six Taliban insurgents wearing military uniforms attacked Ghazni prison," Mohammad Ali Ahmadi, the deputy provincial governor, told AFP. "First they detonated a car bomb in front of the gate, fired an RPG and then raided the prison."
Ahmadi said that at least four policemen were killed and seven others were injured, adding that three Taliban fighters were also killed.
Some 352 prisoners, including 150 jailed Taliban members, escaped in the attack, according to the deputy the governor of Ghazni, Mohammed Ali Ahmadi.
Meanwhile, Taliban spokesman Zabihullah Mujahid claimed that "all" of the prisoners were freed in the 2 am (22:00 GMT) attack.
"Forty Afghan security forces and prison guards were killed in the prison break and important military mujahideen officials have been freed," Mujahid claimed, as cited by Reuters.
You can share this story on social media: