'I was scared': Hungarian journo 'regrets' kicking refugees, denies being racist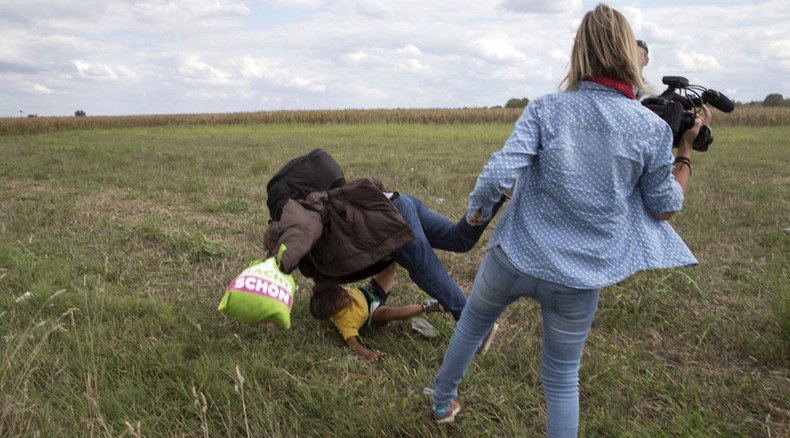 A Hungarian camerawoman filmed kicking and tripping refugees as they were trying to flee police at the Hungary-Serbia border hotspot has apologized, saying that "she panicked" and "wanted to protect herself."
Petra Laszlo wrote a letter to the local rightwing daily newspaper Magyar Nemzet, saying she "sincerely regretted what happened."
She claimed that her behavior could be explained by the potential threat she was feeling.
"The camera was shooting, hundreds of migrants broke through the police cordon, one of them rushed to me and I was scared," she wrote. "Then something snapped in me … I just thought that I was attacked and I have to protect myself. It's hard to make good decisions at a time when people are in a panic."
Laszlo denied the accusations of racism, however.
"I'm not a heartless, racist, children-kicking camerawoman. I do not deserve the political witch-hunts against me, nor the smears or the death threats," she wrote.
"I'm just an unemployed mother of small children, who made a bad decision. I am truly sorry."
The 40-year-old was dismissed by the N1TV online channel after the footage of her kicking and tripping refugees emerged and quickly went viral.
In the video, Laszlo found herself among a crowd of people running from the police at a refugee center near the village of Roszke on the Hungarian-Serbian border. A couple of refugees bumped into the camerawoman, so she moved to one and kicked a young refugee girl.
Afterwards, filming a police officer attempting to arrest a man carrying a young boy, the journalist apparently stuck her leg out and tripped the man up on purpose. He fell to the ground with the child.
N1TV's editor Szabolcs Kisberk said Laszlo's employment was "terminated with immediate effect," adding that she had "behaved unacceptably."
Laszlo was interviewed by police as a suspect late on Thursday within an investigation for disorderly conduct.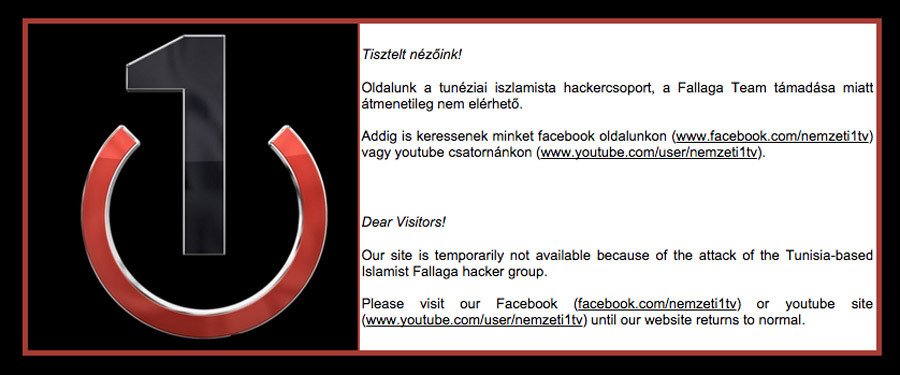 Cyberattack 'wipes out' N1TV station website
N1TV who had employed Laszlo, also known as Nemzeti (National) TV, said Friday that a cyberattack had shut down their website, including the station's archive and correspondence.
"The Tunisian Islamist hacker group Fallaga Team has claimed responsibility for the attack," Szabolcs Kisberk, the station's editor-in-chief, said in a statement.
On Friday the station's web page contained only a logo and a message in Hungarian and English.
You can share this story on social media: