Shiny and chrome: College student turns his wheelchair into impressive 'Mad Max' cosplay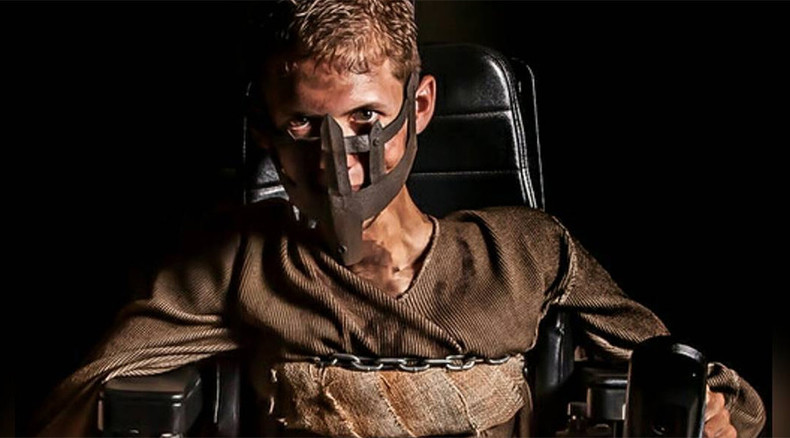 The blockbuster film 'Mad Max: Fury Road' was an extremely popular summer flick. One college student is now finding his own fame online, after tricking out his wheelchair – and himself – in a 'Max Max' costume.
University of Central Florida student Benjamin Carpenter, 20, revealed the horror-themed getup at the Tampa Bay Comic Con (TBCC) in August. It made the front page of Reddit on Thursday.
The costume features an upright wheelchair that Carpenter – who was born with spinal muscular atrophy – uses on a daily basis. The chair can be hitched to a chariot or larger buggy he created to be more in line with the movie, Bored Panda reported.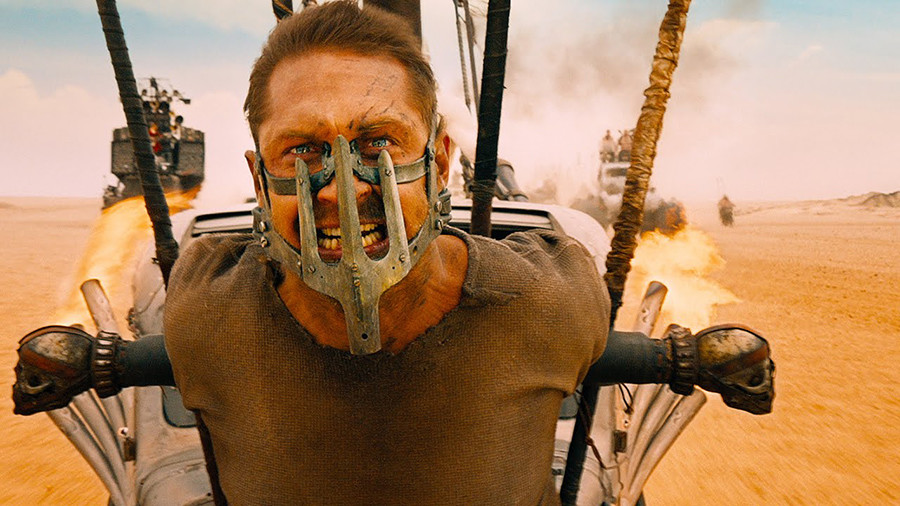 If you're thinking the getup is too elaborate to abandon after just one display, you're right. Carpenter says he may put the prop in his family's driveway for Halloween.
"One of my family's favorite things is to scare people as they come up to our house, and the rigs would give us a lot of different options," he told The Mighty.
Carpenter said he was inspired to create the horror-themed costume by his love for Mad Max, along with some friends he met at Metrocon in Tampa. This year, he teamed up with Amy Brumfield, a fellow Mad Max cosplayer, who rode as a passenger in his buggy at the event. The 20-year-old says he's also received inspiration from fellow cosplayers with disabilities.
In response to his Reddit fame, Carpenter wrote: "Thank you all for your support and comments! I am utterly speechless at how this cosplay has been spread, and honestly, all I can say is thank you for making this SO SHINY AND CHROME!"