Worst in 50 years: Houses washed away, dramatic rescues as tsunami-like flood swamps Japan
Heavy flooding from Tropical Typhoon Etau has killed three people and injured 27 others across Japan. Local officials issued a third emergency weather warning Friday as the torrential rains moved north.
Twenty-six other individuals still remain missing, after hundreds of thousands of people were ordered to leave their homes.
READ MORE: Freak Japan floods: Houses swept away, people trapped on roofs, 170k evacuated (VIDEOS)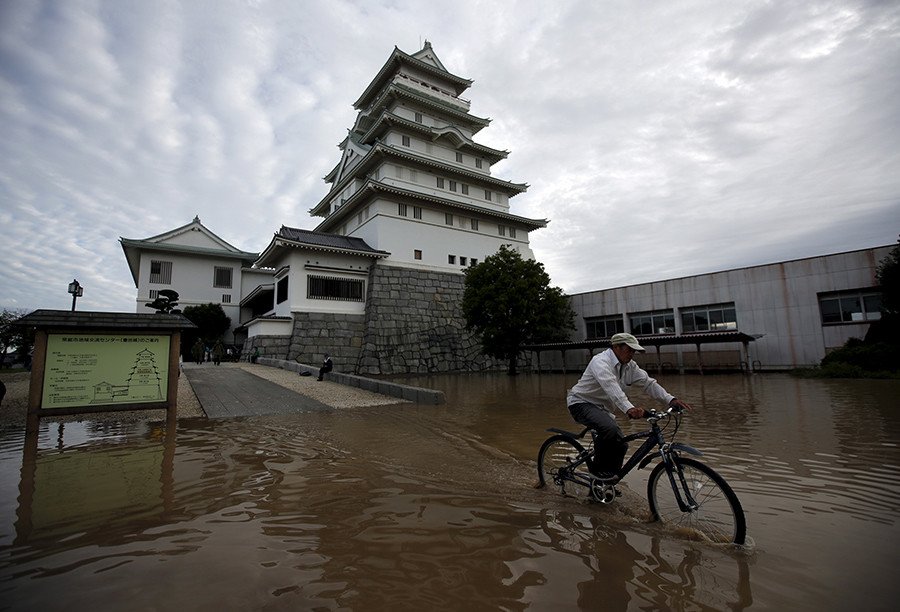 Etau swept north Friday morning, with torrential rains forcing Japanese authorities to announce a third emergency warning for Miyagi Prefecture in northern Japan, including the major city of Sendai.
Unprecedented rainfall hit parts of eastern Japan on Wednesday and Thursday, flooding thousands of buildings, triggering at least 60 landslides, and leaving thousands of people stranded. More than 1.6 feet (48.8 cm) of rainwater has been dumped in a day.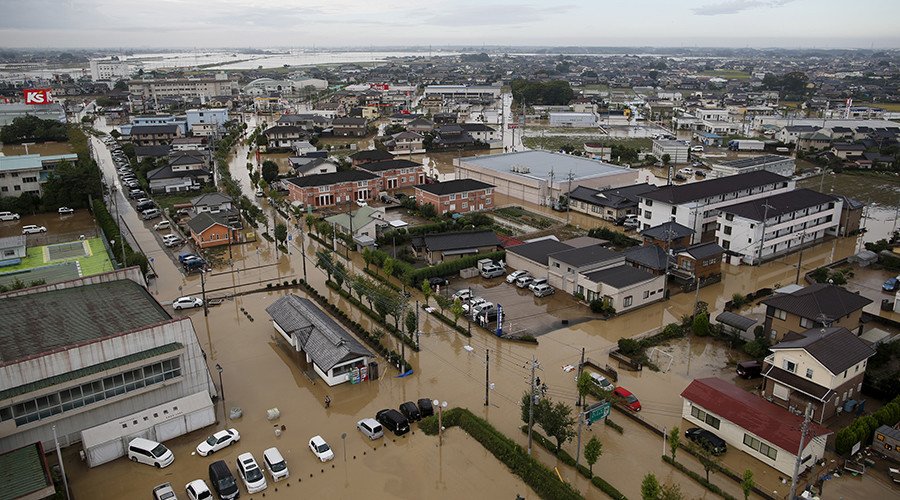 Over 400,000 people have been evacuated so far, officials said, adding that around 880 are still awaiting urgent rescue. Over a million residents received evacuation advisories due to quickly rising water.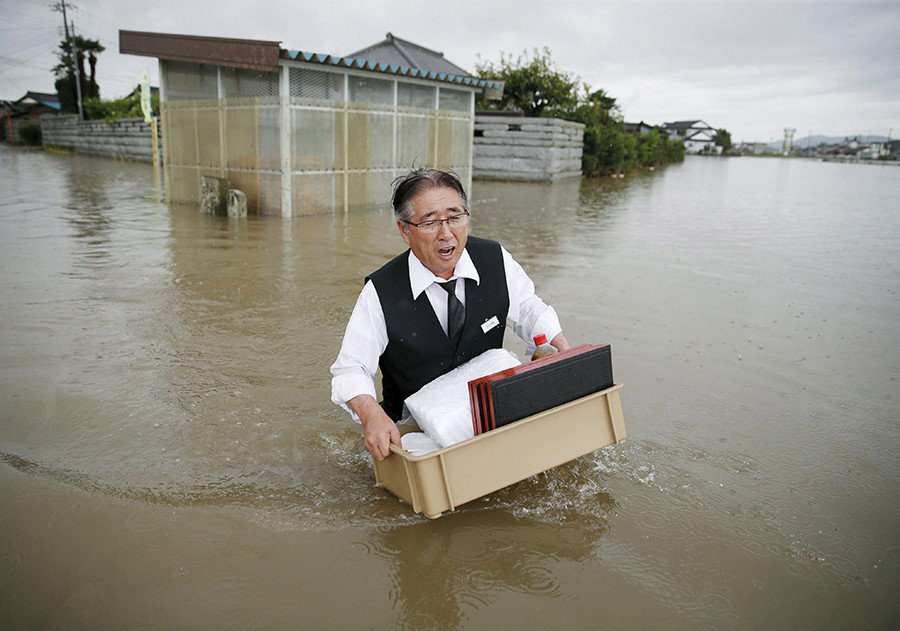 Military helicopters were seen plucking residents from the roofs of their homes.
Severe rain caused the Kinugawa River to burst its banks, sending a tsunami-like wall of water into Joso, about 50 kilometers northeast of Tokyo.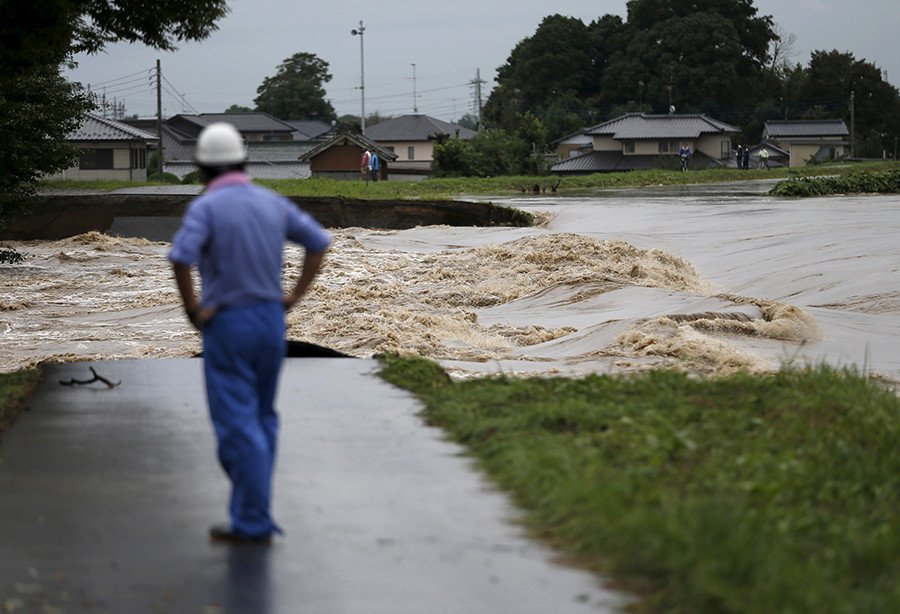 The downpour threatened the safety at the Fukushima nuclear plant, which has been closed since a 2011 disaster, as it has overwhelmed drainage pumps at the site's contaminated water treatment facility, a spokesman for operator Tokyo Electric Power (TEPCO) said.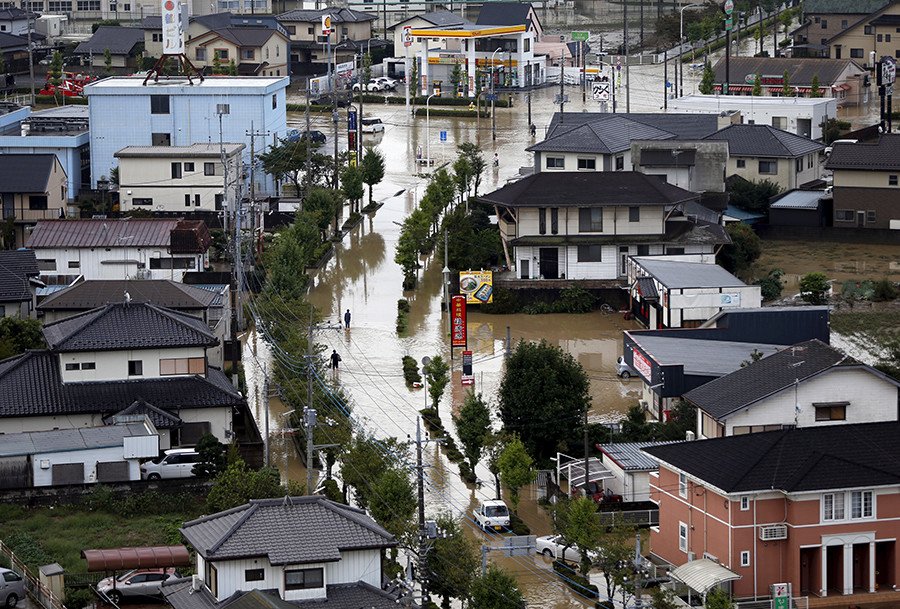 On Thursday, flooding caused new leaks of contaminated water to flow from the nuclear power station into the ocean. TEPCO informed the public today that hundreds of tons of radioactive water had leaked from the facility, but maintained that the incident posed no risk to the environment.
READ MORE: Fukushima leaks radioactive water after Typhoon Etau busts drainage system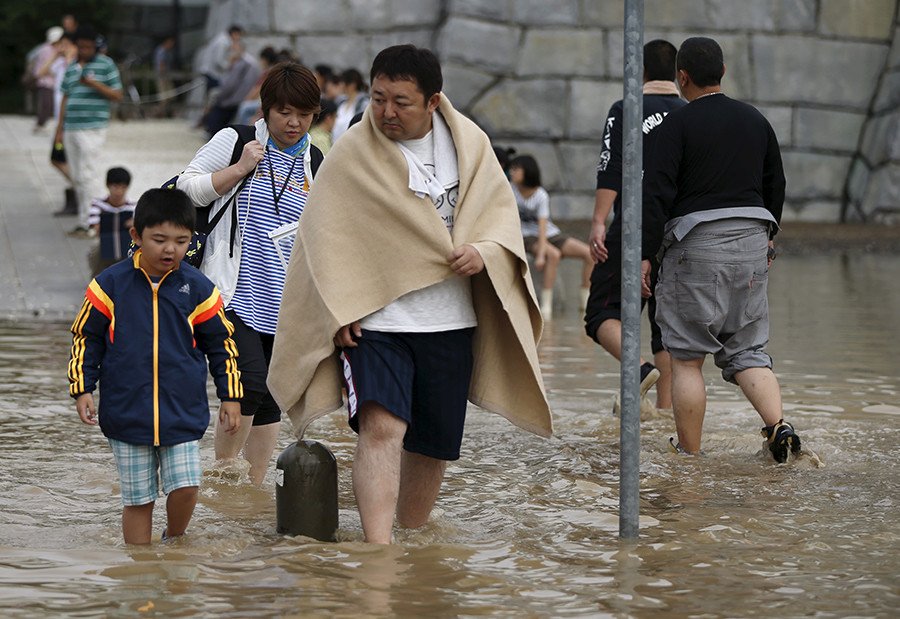 You can share this story on social media: