'Temporary insanity': Swedish politician in hot water after call to meet refugees with machine gun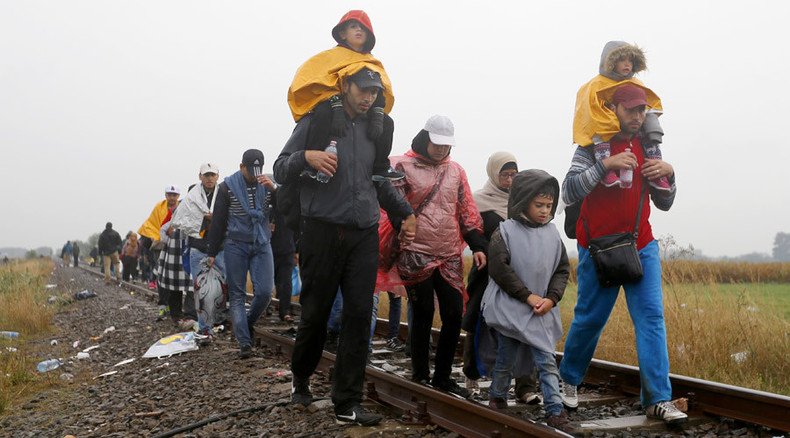 Politician Gunilla Schmidt from the nationalist party Sweden Democrats (SD) had to apologize after calling to meet refugees with a machine gun on the Oresund Bridge connecting Sweden with Denmark.
"Denmark and Germany are trying to decrease the number of asylum seekers, but not Sweden! They clearly want to go to Sweden. And no one can meet them on the Oresund Bridge with a machine gun!" she wrote on her Facebook page.
"You must be very stupid!" Schmidt said, when she was asked what she meant.
She later deleted the post. When the tabloid newspaper Kvällsposten reached Ms. Schmidt for a comment she blamed it on "temporary insanity."
"I very much apologize for what I've done and I want to take it back. It was a temporary insanity," she reportedly said. "I was in a bad mood and angry. I never express myself in that way, it was wrong. I do not want to discuss it anymore."
Schmidt's words drew a strong reaction on social media. The incident also caused outcry among officials. Henrik Vinge, spokesman for Sweden Democrats party characterized Schmidt's words as inappropriate.
"I do not want to interpret her message, but if this is what it gives the impression of being, it is not something we can accept. I think it sounds extremely inappropriate. We will need to contact this person and ask what she means," he said, as cited by svt.se.
Swedish political scientist and columnist Stig-Bjorn Ljunggren called Schmidt's statement a "political suicide at the first attempt."
Europe faces the worst refugee crisis since the World War II as hundreds of thousands of migrants are fleeing civil war, bombing and violence in the Middle East and North Africa.
You can share this story on social media: