'Putinspiration': Russian president could be your next fitness guru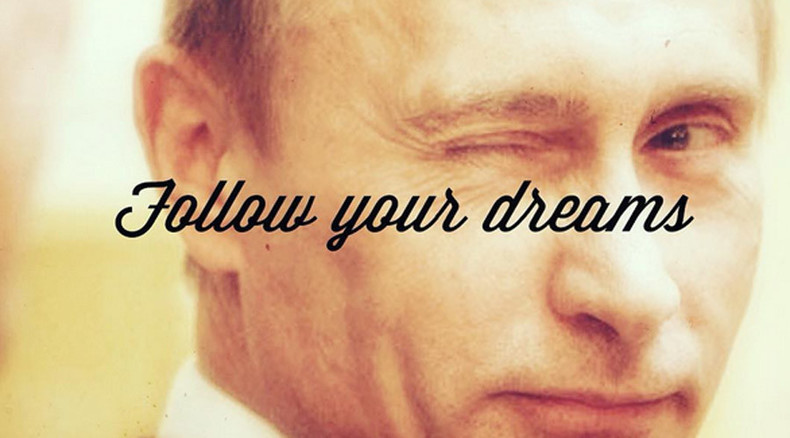 Check out the Instagram account dedicated to the Russian president: motivational quotes paired with photos of Vladimir Putin working out and playing with wild animals have attracted over 8,000 subscribers in a week.
The "Putinspiration" account has a catchy caption, too: "Vlad – you only get out what you – Putin," as well as a link to the Kremlin's official page.
Motivational lines such as, "If It Doesn't Challenge You It Won't Change You," "The only bad workout is the one that didn't happen", and "Push your borders" accompany the pictures.
Vladimir Putin is well known for having his picture taken with animals, be it his pet dogs or big cats out in the wild. He is also a keen athlete: judo, horse-riding and swimming are just some of his favorite sports.
He has recently ridden a submersible to the bottom of the Black Sea.
The Instagram account follows in the footsteps of the latest #Fitspiration trend, with a healthy lifestyle and a fit body listed as main priorities.
So if you want to be motivated by none other than the Russian leader, join the fun, and get regular "Putinspiration"!