Russian military advisers work in Syria, longtime military cooperation 'no secret' - Moscow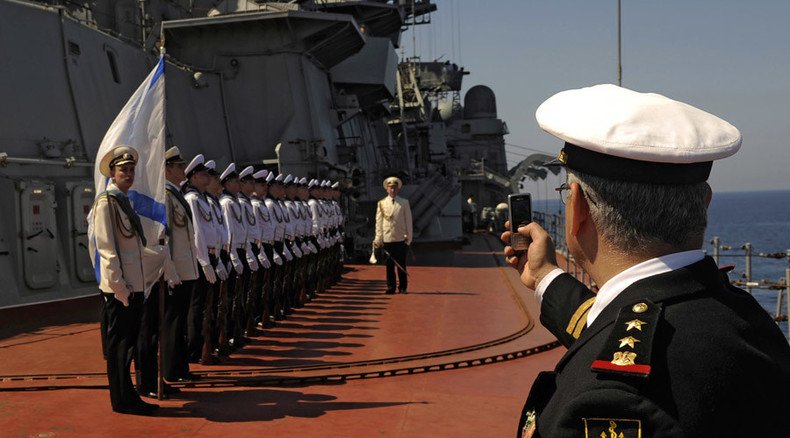 Russian military advisers are present in Syria, Foreign Ministry spokeswoman Maria Zakharova has said, stressing that Moscow has never concealed its longtime military-technical cooperation with Syria.
Russian military personnel is present in Syria because Moscow has a naval facility in the port of Tartus, Zakharova said in a statement on Wednesday.

"Russia has never made a secret of military-technical cooperation with Syria. Our country has long been supplying weapons and military equipment to Syria under the existing bilateral contracts," she said.

"There are also Russian military advisers in Syria who provide training in the use of the arriving equipment."
She also outlined on what conditions Russia might consider extra counter-terrorism aid to Syria.

"If additional measures in the interests of boosting anti-terrorism efforts are required on our part, this issue will be considered accordingly, but exclusively on the basis of international law and Russian legislature," she noted.
On Tuesday, Zakharova told Russia-24 news network that Moscow has long urged allies to fight terrorism together.

"We have never concealed the fact that we provide Damascus military-technical assistance in the fight against terrorism. For all these years, we have been calling on our Western colleagues to do the same and to consolidate the efforts to combat ISIS [Islamic State, IS, formerly ISIL] - and to do this together with Damascus."

"The problem is that for the first three years or so no one in the world, except for us, recognized the existence of terrorism in Syria. It was all masqueraded as a new wave of the Arab Spring," she added.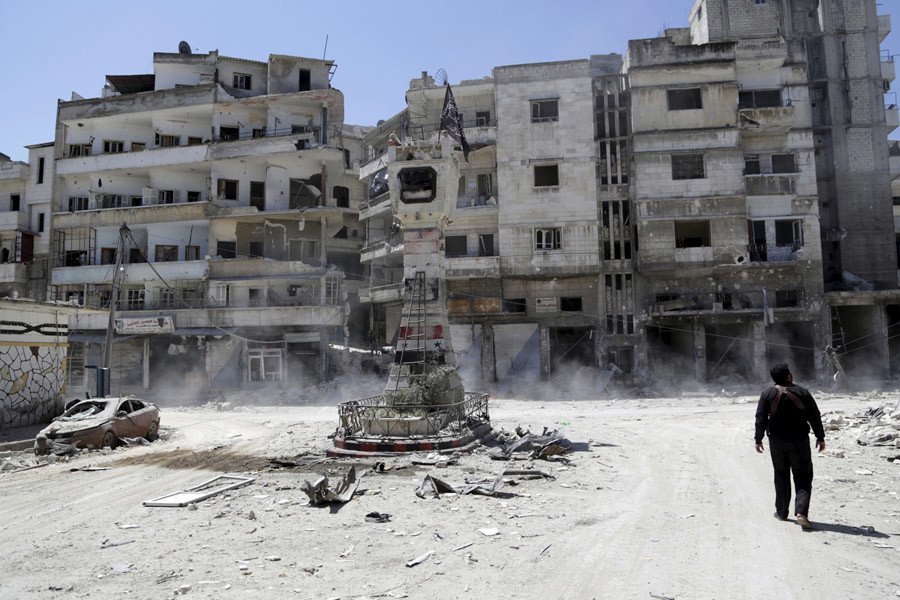 As to whether Russia would join an international coalition conducting a military operation against IS, President Vladimir Putin, stated on Friday in Vladivostok: "You know, this is a separate issue and we see what is going on. Say, the US aviation is conducting certain strikes. Their efficiency has not been very high so far. But it's too early to say that we are ready to do it today. We are providing Syria with significant support anyway, both in equipment and personnel training, and armaments. We signed major contracts with Syria some five to seven years ago, and we are complying with them in full."
However, Putin's words were taken out of context by the mainstream Western media, which presented them as an official acknowledgment of Moscow's military involvement in the Syrian civil war.
The White House has immediately expressed concerns over reports claiming that "Russia may have deployed additional military personnel and aircraft to Syria."
LISTEN MORE:
"These steps could lead to greater loss of life, they could increase refugee flows and risk confrontation with the counter-ISIL coalition that's operating inside of Syria," White House spokesman Josh Earnest said on Tuesday.
#Zakharova: The creation of four inter-Syrian working groups is important for consolidated efforts to promote the political process in Syria

— MFA Russia (@mfa_russia) 3 сентября 2015
NATO Secretary-General Jens Stoltenberg has warned on his Facebook page that "Any military support to the Assad regime could further escalate the conflict, leading to the loss of more innocent lives."
READ MORE: US State Dept. nervous about 'press reports' of Russian military in Syria

The New York Times speculated on Friday that Russia had allegedly supplied Syrians with "prefabricated housing units" in addition to a "portable air traffic control station." An anonymous source told the newspaper that Moscow could be planning the deployment of "as many as 1,000 advisers or other military personnel to the airfield near the Assad family's ancestral home" in Syria. Based on another anonymous US administration official, the NYT stated that Russian non-existing contingent could soon "eventually grow to 2,000 to 3,000 personnel."
Syria's Information Minister Omran al-Zoubi has denied reports of a Russian military buildup in his country, however.

"There are no Russian forces and there is no Russian military action on Syrian territory neither by land, by sea or by air," Zoubi told Lebanese Manar television station, according to AFP.

"All of this is to insinuate the Syrian state is weak and that the Syrian military has weakened to the point of resorting to the aid of friends in a direct manner," Zoubi asserted on Tuesday.
LISTEN MORE:
Bryan MacDonald, an Irish journalist and RT contributor, wonders why Russia's involvement in Syria has suddenly created such a buzz.
"Is it because relations between the Kremlin and Saudi Arabia are rapidly improving? Or maybe it's down to Washington's fears that Moscow may decide to take out ISIS, unilaterally, or with European approval, freezing America out?" MacDonald suggested.
READ MORE: A Russian buildup in Syria? The propaganda machine strikes again



You can share this story on social media: