Hungarian journalist fired after kicking, tripping up refugees on video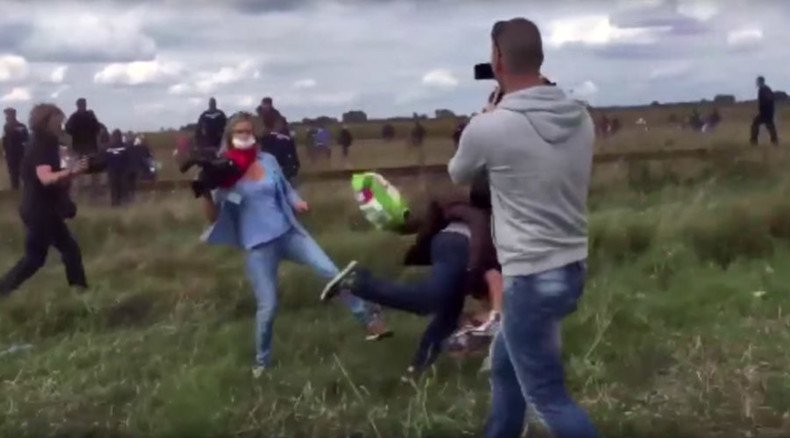 A journalist for Hungary's N1TV channel associated with the far-right Jobbik party has been fired after her colleagues filmed her kicking and tripping up migrants fleeing from the police.
Camerawoman Petra László was filming at a migrants' center near the village of Roszke on the Hungarian-Serbian border when hundreds of migrants broke through a police cordon in a field.
At one point, she found herself in the middle of a throng of people running from the police. After a couple of migrants bumped into László, she moved to one and aimed a kick at a young refugee girl passing by.
Later on, filming a police officer trying to detain a man carrying a young boy, the journalist apparently deliberately stuck her leg out and tripped the man up, causing him to fall on the ground along with the child.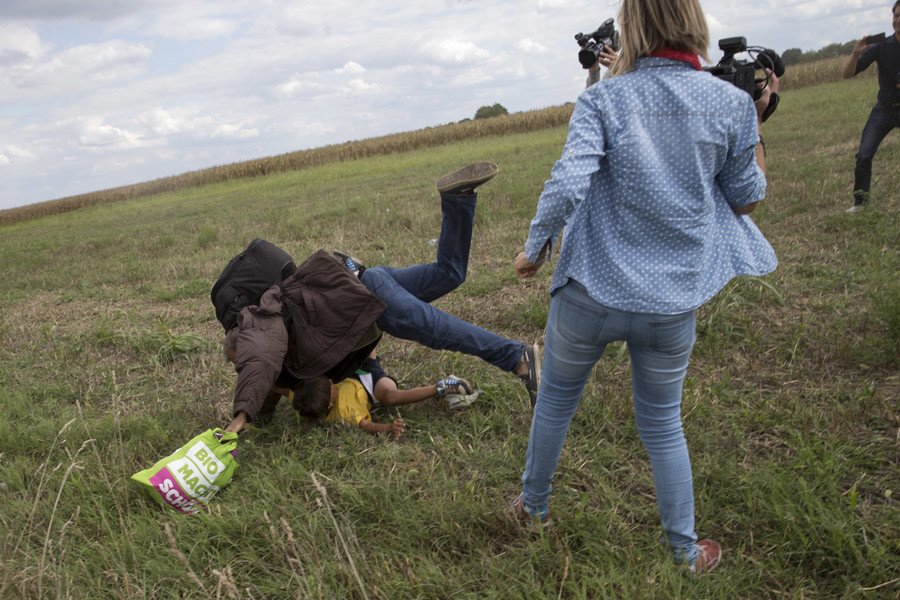 On a video posted on Twitter by journalist Stephan Richter, László's deliberate actions are evident and clearly visible.
Hungary's N1TV issued a statement condemning what it said was unacceptable behavior by its employee, and said that László had been "released" from her contract.
Europe is gripped by a growing refugee crisis, and Hungary is bearing the brunt remains of a wave of thousands of refugees fleeing civil war, bombing and violence in the Middle East and North Africa.
READ MORE: ISIS in Europe? Hungary uncovers two 'terrorists' posing as refugees

Tens of thousands of migrants are breaking into the European Union, using Hungary as a transit country as they seek to travel to richer countries such as Germany, Austria or Sweden.
LISTEN MORE:
You can share this story on social media: