Germany likely to turn down 75,000 asylum requests – report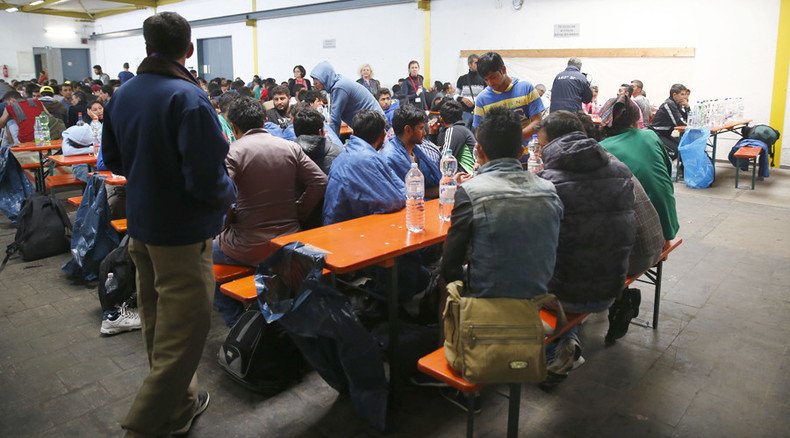 Germany is likely to reject up to 75,000 asylum requests by the end of the year – primarily from migrants from southeastern Europe, German media reports. The measure is intended to allow Germany to accept more refugees from the Middle East.
Germany is posed to make decisions on some 75,000 asylum requests from western Balkan countries and almost all are likely to be rejected, Manfred Schmidt, president of the Federal Office for Migrants and Refugees told Der Spiegel.
The country has already deported more than 10,000 people this year – primarily from southeastern European countries such as Serbia and Macedonia. The figure is equivalent to the number of denied requests spanning the whole 2014. About 13,000 migrants have returned home voluntarily this year and 85 percent of them were from the Balkan region.
The German government wants to concentrate its efforts on the refugees from war-torn countries in the Middle East and to limit the influx of economic migrants from countries it regards as safe, such as Serbia, Macedonia and Bosnia-Herzegovina. Albania, Montenegro and Kosovo are now subject to discussions on whether to include them on the list of safe countries. Requests submitted by migrants from "safe" countries are usually rejected as groundless.
LISTEN MORE:
In the face of the growing refugee crisis, the German government is also expected to adopt a number of measures on Sunday, such as the easing of bureaucratic hurdles for building asylum shelters, the acceleration of asylum procedures and the funding of federal states and towns, Reuters reported.
Germany accepted more than 100,000 migrants in August and expects about 800,000 asylum seekers this year.
EU migrant quotas divide

Europe's refugee crisis has already been dubbed the worst since WWII, with a record number of 107,500 asylum seekers crossing the EU's borders in July. Europe appeared to be totally unprepared to deal with record high numbers of refugees.Follow LIVE UPDATES http://on.rt.com/6qfy

Posted by RT Play on Saturday, September 5, 2015
You can share this story on social media: