Aerosmith's Steven Tyler rocks Moscow street musician (VIDEO)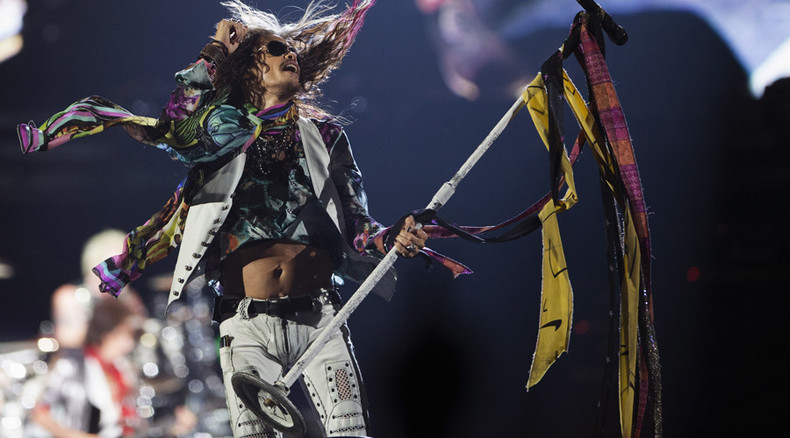 One can never get enough of the stories where your musical hero approaches you in the street out of the blue and sings along to your playing. That's what Steven Tyler of Aerosmith just did in Moscow!
Aerosmith had just arrived in town to celebrate Moscow's 868th birthday, with festivities due to take place the following day around the city, despite the rain and slightly chilly temperatures.
Moscow's Arbat promenade is thought of as the city's most renowned walkway, bustling with shops and eateries, and the occasional rock musician – a mainstay throughout the decades, even before the restaurants arrived.
One such busker got the surprise of a lifetime when Tyler, who fronts one of the nation's favorite bands ever, simply strolled up to him and offered to do 'I Don't Want to Miss a Thing'.