17 people killed in armed attacks organized by Tajikistan's deputy defense minister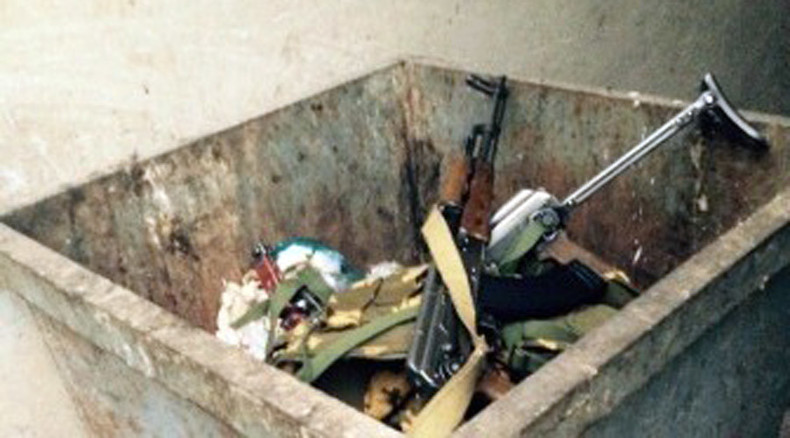 Tajikistan witnessed two attacks resulting in the deaths of eight policemen on Friday. Nine armed attackers were killed in the standoff with security forces. The Tajik interior ministry is accusing the deputy defense minister of being behind the attacks.
Early in the morning, an armed group of people opened fire and killed four policemen in the outskirts of the Tajik capital Dushanbe. A video published by Ozodi radio shows blood and shells on the pavement along with frightened locals.
Another attack occurred at about 4:30 a.m. in the town of Vahdat which is situated 20 kilometers eastwards of Dushanbe. Terrorists attacked the local police station and killed four more officers, but the attack was ultimately repelled.
The attack in Vahdat was headed by Zieraddin Abdulloev, a former police officer and member of the Islamic Renaissance Party of Tajikistan (IRP), who was killed during the shootout, the Tajik interior ministry reported. Eight more terrorists were killed and six were arrested, the statement by the ministry added.
Tajik officials blame Deputy Defense Minister Nazarzoda Abduhalim Mirzo (known as Khodzhi Khalim) for organizing the attacks. He was dismissed by the president after the shootings for "crimes committed." According to local media Nazarzoda with about 150 troops managed to shelter in the mountains, about 40 kilometers from Dushanbe.
The incidents caused concern at the US Embassy in Tajikistan. "The US Embassy has been closed, and official Americans have been advised to shelter in place and not send children to school today, September 4. All US citizens are advised to exercise caution," an emergency message on the embassy's website says.
Nazarzoda is also a member of the IRP and was a warlord of opposition forces in the Tajik Civil War. In accordance with the peace agreement, which was signed in 1997 and entailed national reconciliation, the Islamist opposition must have access to Tajik military forces. This led to Nazarzoda entering the army of the Central Asian republic. In 2014 he was promoted to major general and appointed to deputy minister of defense.
You can share this story on social media: