US State Dept fails to explain Washington's decision to extend sanctions on Russia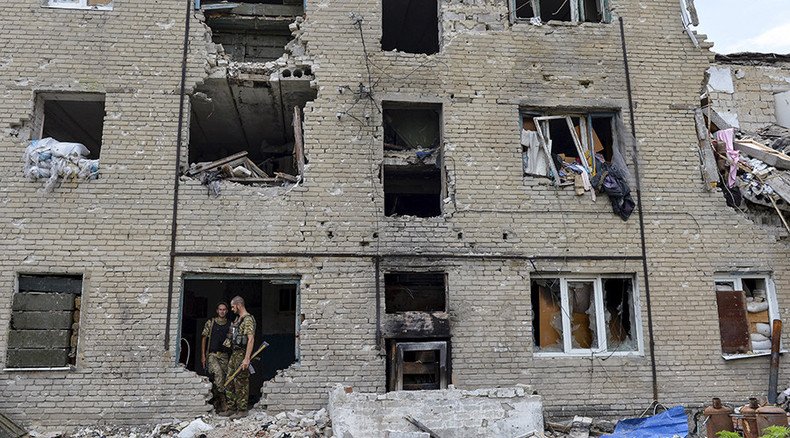 Washington has extended its sanctions against Russia, but the US State Department failed to offer specifics of what exactly Moscow did wrong this time. It referred to a "larger picture," which supposedly proves Russia's guilt in destabilizing Ukraine.
On Wednesday, the US Department of Commerce's Bureau of Industry and Security (BIS) explained that it took action to sanction 29 Russian entities to ensure the "efficacy of existing sanctions... for violating international law and fueling the conflict in eastern Ukraine."
Considering that the situation in eastern Ukraine has been unusually calm recently, RT's Gayane Chichakyan asked State Department Deputy Spokesperson Mark Toner what Russian violations now warrant such tightening and strengthening of the sanctions list.
"We've seen ongoing violations of the ceasefire and I know we've been back and forth on that, or who is to blame for that. We believe the preponderance of the ceasefire violations are on the part of separatist forces, again supplied and also helped by Russian military," Toner said.
Asked to provide any specifics on the ceasefire violations, the State Department deputy spokesperson referred RT correspondent to the OSCE and offered to look at "larger picture," rather than focusing on specifics.
However, the latest OSCE SMM report clearly states that "the SMM observed few ceasefire violations in Donetsk region, and none in Lugansk," and even Toner had to admit that there was "relative calm today."
Toner said "we all understand" that "there would be no conflict" in eastern Ukraine "if Russia were not providing tanks, armored vehicles, heavy artillery, military personnel to the separatists."
So far, none of the satellite images, released by the US or NATO over more than a year of conflict in eastern Ukraine, showed anything except increased Russian military presence at the border with the conflict-torn neighboring country.
In response to the sanctions, presidential spokesman Dmitry Peskov said Russia would reciprocate. The Russian Foreign Ministry called the new addition an illegitimate and "reckless" US policy that is "fraught with serious costs for international stability."
You can share this story on social media: