100 children suffer gas poisoning at school in western Afghanistan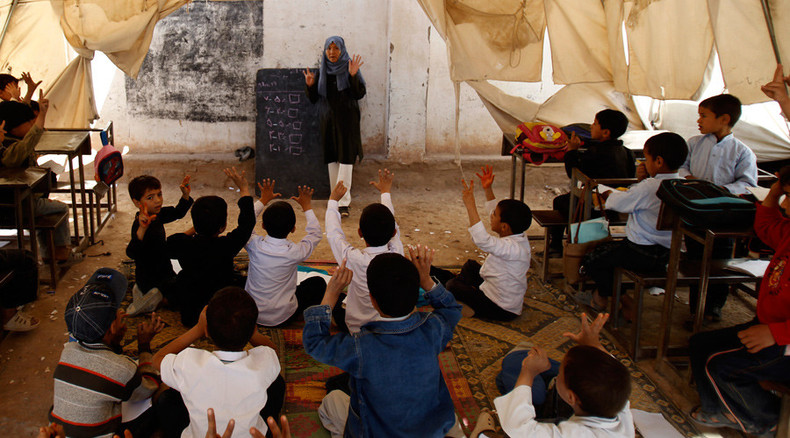 At least 100 schoolchildren have been taken to the hospital after suspected gas poisoning in Herat Province, western Afghanistan, officials said, adding that the children "felt dizzy" at their school and several of them "had fallen unconscious."
The incident took place at a school in the Shahrak-e-Jibrahil area in the city of Herat.
"Some 100 students at a local high school were hospitalized Monday morning after they felt dizzy and several fell unconscious," provincial hospital spokesman Raffiq Shirzai told Xinhua news agency.
According to Afghanistan's TOLOnews TV, all the victims of the suspected poisoning were girls.
The local authorities have started investigation into the case.
READ MORE: 100 Afghan children hospitalized after 'magic beans' meal
This is not the first poisoning incident in Herat province. In April, at least 100 schoolboys aged 10-14 were taken to the hospital with suspected poisoning. All of them reportedly consumed beans from a vendor, who advertised the meal as helping them to pass exams.
Authorities then said that the poisoning was deliberate, adding that the bean seller was arrested.