Plane crashes at Austrian airshow, pilot killed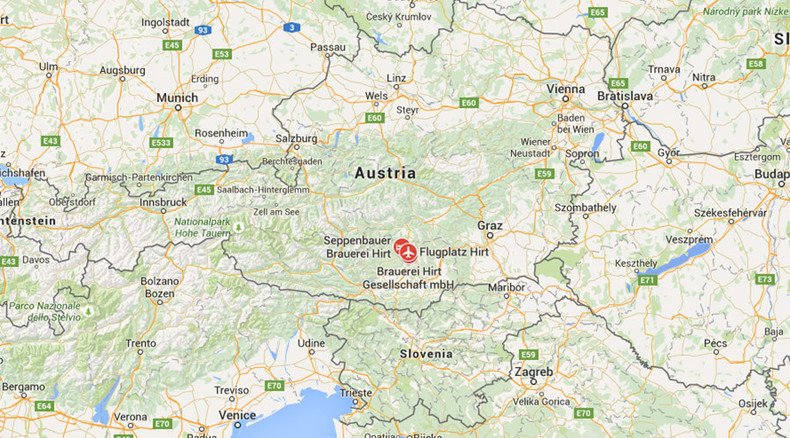 A pilot has been killed after losing control of a small plane in Austria, the latest in a string of fatal incidents that have plagued airshows this summer.
The 50-year-old pilot was attempting to complete a loop in front of an audience of 500 people at the Friesach-Hirt air show in Carinthia in Austria when he crashed, according police spokesman Markus Dexl, who spoke with the Austria Press Agency. The pilot died from his injuries before he could be taken to the hospital.
No one else was hurt in the incident, but the remainder of the flying festival was abandoned.
This is the sixth fatal incident at airshows this month. The most serious occurred during the Shoreham air show in the UK, where a vintage Hawker Hunter plane crashed into a busy road following a failed maneuver, killing 11 people. There have also been fatalities in Germany, Russia and the US.
You can share this story on social media: