Wet 'n' wild: How flooded ex-Soviet prison in Estonia became a scuba-divers' paradise (VIDEO)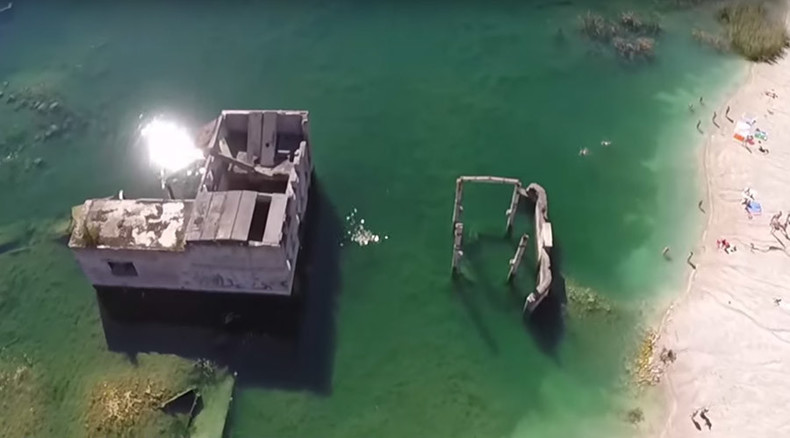 A former Soviet prison in Estonia, underwater for some 20 years, has gained a new lease of life - as an unofficial resort for thrill-seekers who enjoy jumping into the crystal-clear lake that surrounds it to discover the dark secrets within.
The ex-prison is located in the small town of Rummu, in northern Estonia. In Soviet times it contained about 7,000 convicted criminals. Most of them used to work at a Murru limestone mining quarry extracting marble.
After the separation of Estonia from the Soviet Union in 1991, the site was closed and pumps that kept the quarry and the prison dry were shut down.
The shutdown may have prompted the water to rise so quickly that it "covered a large mining excavator and other equipment that could have been taken to a higher ground well in time," according to the VisitEstonia.com website. The area later became known to locals as the "blue lagoon."
Apart from the prison ruins sticking out of the water, the place looks like a swimming paradise, with unusually clear water that attracts many bathers and divers. They come in the summer months to jump from the prison's ruins, dive underwater to explore the facilities and bathe in the sun.
The scuba diving - even among rusty nails, machine parts and tools - appears to be very popular in this leisure spot.
The place is still considered an "unofficial" and "unguarded" resort, says VisitEstonia.com, adding that it is open to the public 24/7, free of charge.