Wombat killer disease endangers 2 of Australia's 3 species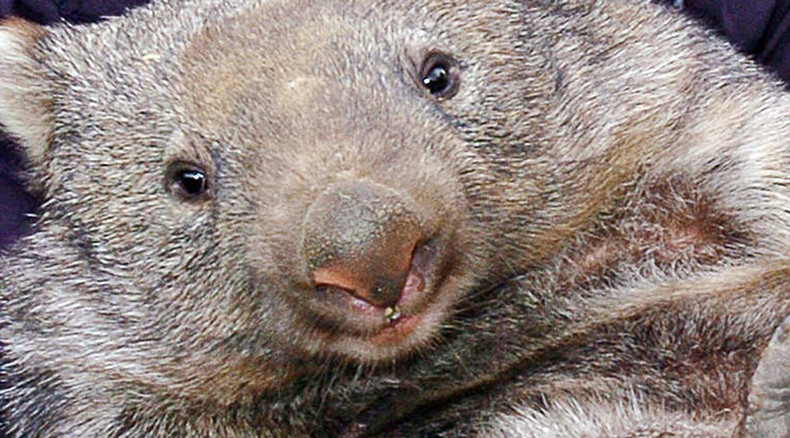 Two of Australia's three species of wombat are now under threat from a killer disease. Scientists have developed an application to track the animals, and are urging the public to help.
The skin disease is called sarcoptic mange, is caused by parasitic mites and can make animals blind and deaf, and then kill them.
"The wombats spend a lot of time scratching because the mites are digging into their skin and they can get bacterial infections and the fluids start to ooze out," Julie Old, the head researcher on the project, told The Guardian.
"Their skin gets thickened and they can become deaf and blind as well. They spend more time out during the day because they need to get more nutrition than they would normally need. So people often see hairless, very, very sick, emaciated wombats out during the day," she added.
A new application to assist the animals in their plight has been launched by the University of Western Sydney to track the animals' location and health.
The wombat survey and analysis tool lets the users include the data on the habitat and the conditions of an animal, and over 800 entries have been logged now.
With this new information, scientists can work out the protection strategy to preserve the much-adored species.
"This is a very early stage, just to see where are the problems, are there other threats to wombat as well? Roadkill is a big one. Are there particular hotspots? It's all threats to wombats and it's the very first stage of a much bigger project," Julie Old said.
Australia has three types of the cute furry marsupials: northern hairy-nosed, southern hairy-nosed and the bare-nosed wombats. The second and the third species are now under threat.
The animals can grow to a meter in length, and are quite fast, reaching 40 kilometers per hour in speed. Animals are polygamous, and share burrows, moving around a lot – so tracking them is quite hard.
Their life span is about 14 years, but they live longer in captivity.
The public can't get enough of wombat-related news: recently, the story about 30-year-old wombat Patrick joining Tinder got thousands of views and shares on social networks. Plus, he has 30,000 Facebook followers.