Dramatic footage shows sinkhole swallowing people at Chinese bus stop (VIDEO)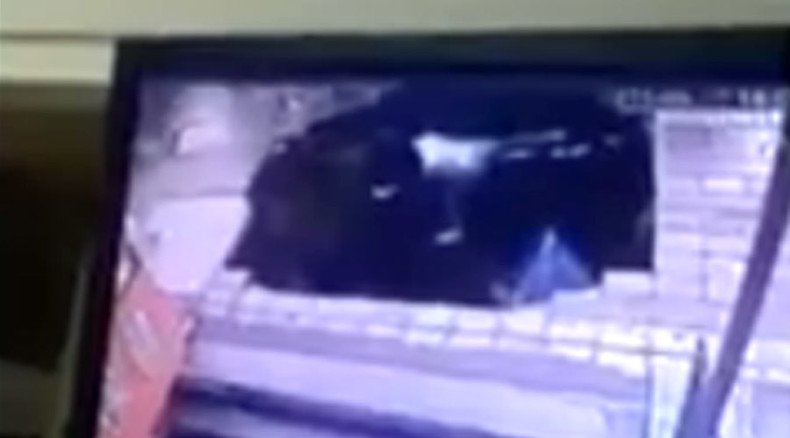 CCTV footage has emerged from China showing the shocking moment when four people fell into a sinkhole as the pavement suddenly gave away beneath them.
The surveillance footage shows several commuters waiting for a bus in Harbin, in northeast Heilongjiang Province on Saturday, when a sinkhole opens up in the pavement, swallowing them.
Four people fell directly into the hole, suffering minor injuries, according to local reports. The video also shows a woman trapped on a steel beam just below the pavement.
A group of bystanders can be seen helping to rescue the victims.
Local media reported the sinkhole was two meters deep.The cause of the incident is under investigation.
You can share this story on social media: