1,000s of chicks survive truck crash in China – and find a new home (PHOTO, VIDEO)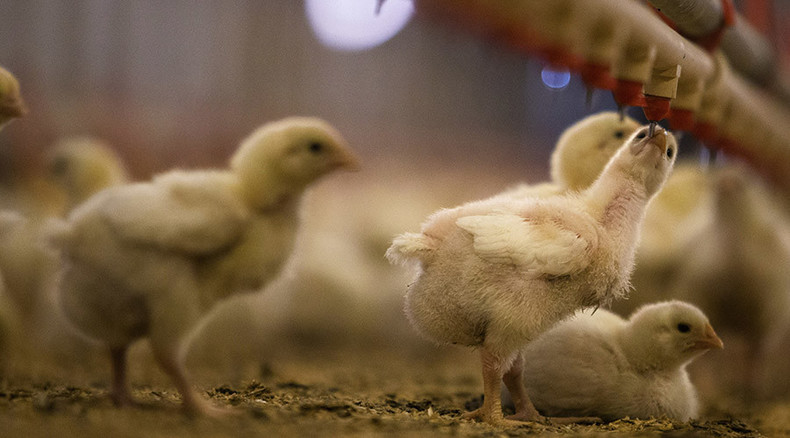 How did the Chinese chicks cross the road? Thousands of them fell off a truck – but they're all fine, and some of them have even been adopted by local residents.
A vehicle carrying thousands of little chicks in Shandong, China has overturned, with the fluffy little birds landing onto the road and the grass nearby. Locals hurried to the spot to collect the chicks.
The truck was going along an elevated road, and that's why it tipped over, ChinaFotoPress reported.
READ MORE: Cute albatross chick gets close and personal with GoPro (VIDEO)
Villagers living next to the site of the accident also gathered to help – and the locals took some of the little birds home with them, according to RocketNews24.
Police said the fluffy cargo was estimated at 50,000 yuan ($7,800).