Lion kills tourist guide in Zimbabwe national park where Cecil lived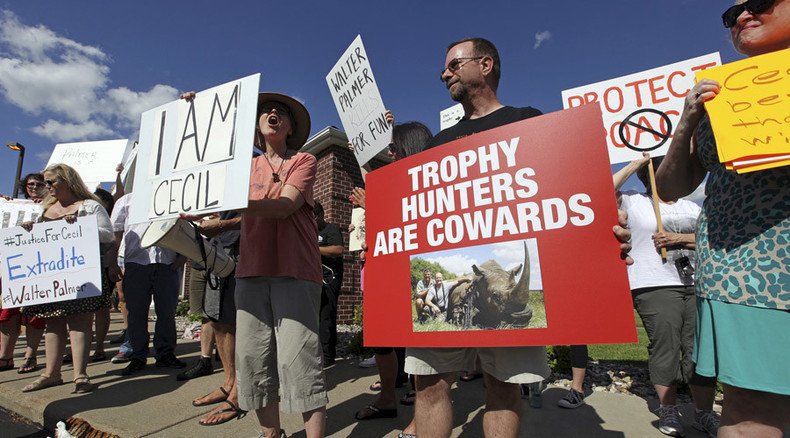 A lion has mauled a tourist guide to death in the same national park in Zimbabwe where Cecil the lion lived before being shot by a US hunter.
The guide, Quinn Terence Swales, had left a vehicle a tourist group had been travelling in to inspect a pride of lions and their cubs in the Hwange National Park.

"Some cubs came near the tourists and one adult lion identified as Nxaha charged at them," police spokeswoman Charity Charamba told AFP.

"The adult lion retreated for a while and then came charging at the guide. It knocked him down and mauled him on the neck and shoulder."
The guide was airlifted to a hospital, but was pronounced dead on arrival at the medical facility at Victoria Falls.

"It is with deep regret and great sadness that we are able to confirm the death of Quinn Swales, a Camp Hwange professional guide, who was fatally mauled by a male lion whilst out on a walking safari," Camp Hwange said, as cited by AFP.

"We can confirm that Quinn did everything he could to successfully protect his guests and ensure their safety, and that no guests were injured."

As fate would have it, the incident took place in the same national park where Cecil the lion was shot by Walter Palmer, who had paid $55,000 for the hunt. Cecil had been a popular tourist attraction in the park.

The shooting caused outrage around the world and Palmer briefly went into hiding after becoming a global pariah virtually overnight when it emerged that he and his guides had lured Cecil out of the game refuge with food, shot him with a bow, then tracked him for 40 hours before finishing him off with a bullet.
LISTEN MORE:

You can share this story on social media: