'Angry Bird' gets stoned after 2 men force it to smoke weed (VIDEO)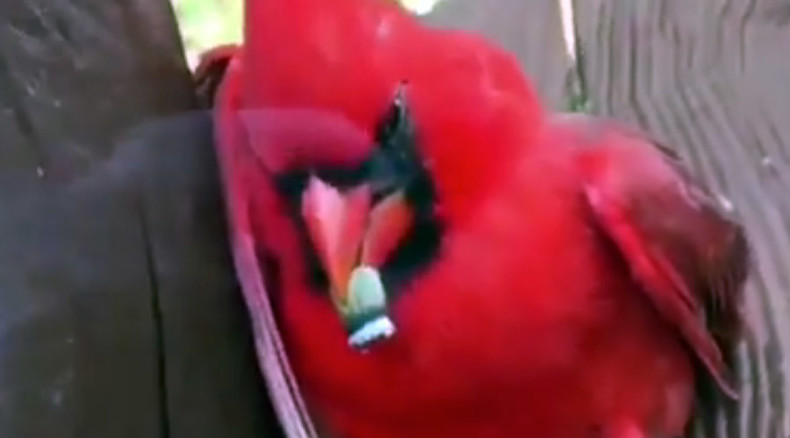 Two men have posted a video showing the moment they forced a real-life 'Angry Bird' to smoke weed. The footage has sparked criticism online, with many accusing the two of animal abuse.
When the video begins, the cardinal – which some say resembles one of the 'Angry Birds' from the popular video game – is seen holding a joint in its beak.
One of the men says, "Damn [that's a] whole lot of weed, look at him!"
The footage then shows the bird sitting still with its eyes closed, apparently stoned. One of the men touches its head, but the cardinal has lost control of its movements, and its head merely flops back in a drunken manner.
The two men then laugh hysterically.
The video was posted on Facebook by 'All Singapore Stuff,' though it's unclear where the footage was actually shot.
The footage has so far been viewed by over 3,000 people, with many calling the video "cruel" and "inhumane."
"That's very inhumane [sic]. People who enjoy this obviously don't have a heart for animals. Be cautioned that God is always watching whatever bad things we are doing to his creation," Facebook user Long Peace wrote.
Another person, Cynthia Lim, said "It's not funny at all, this is animal abuse!" Meanwhile, Facebook user Geri Geri called the two men "a bunch of idiots."