S. Korea, US fly 8 fighter jets 'to show off force' amid escalating crisis with Pyongyang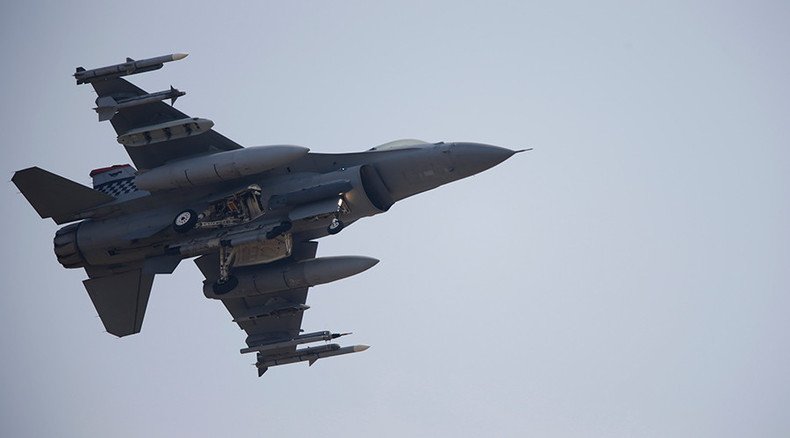 South Korea and US forces stationed on the Korean peninsula have flown eight combat jets simulating the striking of enemy targets in a show of force against North Korea's war threats amid the ongoing crisis.
Four F-16 fighter jets from the US forces Korea and four South Korean F-15k fighters joined together on Saturday "to show off the military might of South Korea and the US combined air force power," an official from South Korea's Joint Chiefs of Staff said.
According to the South Korean official, the air warfare group has deliberately taken the flight route that would "alarm North Korea" and show the "allies' resolute determination" to retaliate any kind of provocation from the North as such actions would not be tolerated on the peninsula, reported Yonhap News.
At the same time, South Korea continued the evacuation of its citizens from the area near the border with the North, finishing it one hour before the deadline set by the North Korea.
During the briefing that was held amid talks between South and North Korea aimed at easing the tensions on the peninsula, a South Korean Defense Ministry official emphasized that the country's military had resolved to "strongly punish" the North for any potential further provocation.
"While maintaining the highest level of readiness, we are strengthening our readiness for every possible form of provocation from the North," the official said speaking on condition of anonymity as quoted by Yonhap.
South Korea consistently maintains a tough stance; the current crisis broke out after two South Korean soldiers were hit by a landmine on the border between the two Koreas this month, with the South blaming the North for the incident and the North denying all accusations.
Earlier in the week the country's vice minister of defense, Baek Seung-joo, told parliament that the propaganda broadcasts via the loudspeakers set alongside the border with the North after the incident would continue until "North Korea apologizes for the mines."
Another South Korean Defense Ministry official later told TASS that the country's forces would retaliate against any fire directed at the broadcasting stations.
South Korean President Park Geun-hye also ordered a "stern response" to any provocations from the North during an emergency meeting of the country's National Security Council on Friday, as reported by AFP.
The highest-level talks on the border crisis between the two Koreas, which started on Saturday shortly after the deadline set by the North passed, continued past midnight local time after more than six hours, with the two countries' armies still on highest alert, reported AFP.
Late at night local time, South Korean spokesperson said that the talks had been adjourned until Sunday afternoon, as reported by Associated Press.
LISTEN MORE:
You can share this story on social media: