Macedonian police use stun grenades on migrants at Greek border, thousands break through (VIDEO)
A large group of migrants, who have been prevented from entering Macedonia from Greece for the past week, overwhelmed border guards on Saturday afternoon, causing multiple injuries in the process.
AP reported that the unrest began when police, who let in 600 people between Friday night and Saturday morning, attempted to allow the most vulnerable – women and children – to pass the checkpoint.
As they made the crossing, thousands of men began to squeeze in from behind, and then rushed the checkpoint. Several women and children were caught in the crush, fainting and sustaining injuries.
Eyewitnesses reported that police, who had earlier used tear gas and rubber bullets to fend off the migrants, threw two stun grenades into the crowd, but could not prevent the influx.
It was estimated that 5,000 people, mostly from Afghanistan, Syria and other Middle East states had gathered at a crossing near the village of Gevgelija.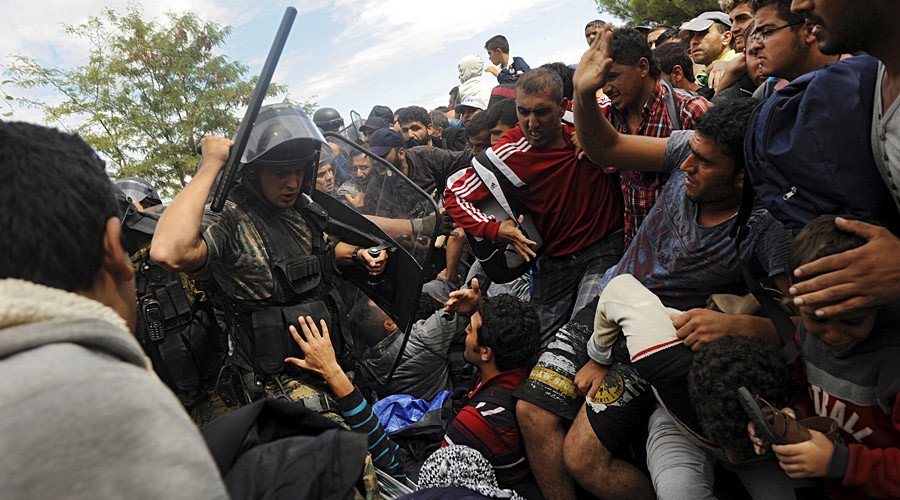 The atmosphere grew tense at the makeshift camp as migrants, who had been relying on aid agencies to distribute food and water, were drenched by an overnight rainstorm.
Macedonia was forced to close its border, after the influx of migrants grew to 2,000 a day, after nearly 40,000 illegally entered the country last month. The country then attempted to control the inflow, reinforcing the border, and handing out transit visas to just several hundred people each day, despite several massed attempts to break through from predominantly young male migrants.
Foreign Minister Ivo Poposki told the Russia 24 news network that Europe must produce a "united response" to deal with the problem.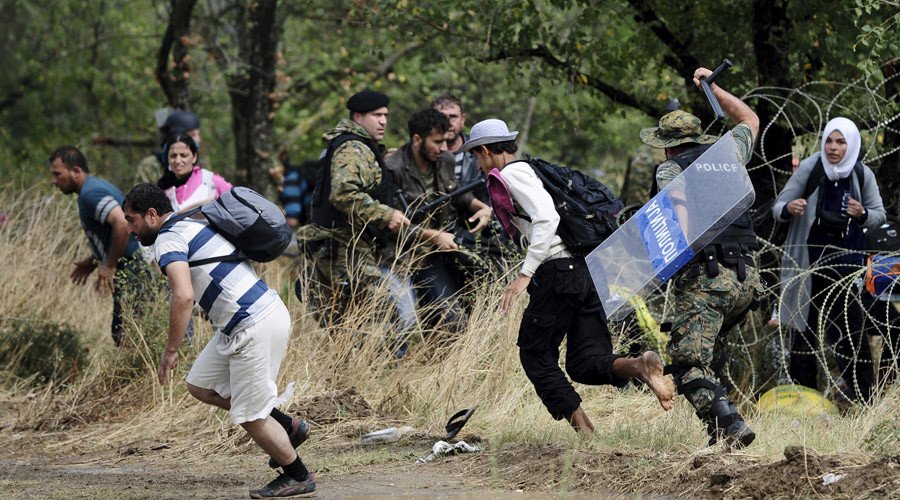 The vast majority of the incomers dodge a fare to immediately board a train destined for Serbia in the north. From there they enter Hungary, an EU state in the borderless Schengen zone, and travel further north, primarily to Germany, Scandinavia and France.
Hungary is currently constructing a fence on its Serbian border, incentivizing thousands of travelers to make the journey from Greece now, before it is completed. According to the UN, more than 170,000 refugees and migrants have arrived in Greece by sea this year, far in excess of last year's numbers.
On Saturday alone, the Italian navy rescued 1,700 migrants in the Mediterranean, after receiving distress calls from two dozens ships.
LISTEN MORE:
You can share this story on social media: