'Satanism-promoting Jews' claim by Spanish Radio program provokes Israeli anger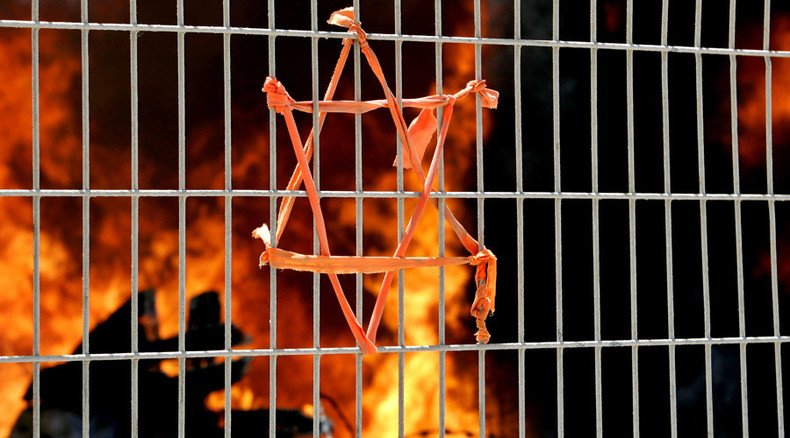 A Spanish Radio program which said Jews were promoting Satanism recently raised the ire of Israelis. One of the program's episodes says Jews "propagated the cult of Lucifer" and even used black magic to "call on the powers of darkness."
The controversial episode dubbed 'From the Inferno-The Jewish People: Propagator of the Satan Cult' appeared in the 'A la Carta' radio program aired by Spain's RTVE back July 25 this year. However, it came under spotlight of Israeli media only this week.
The 30-minute episode starts with ominous music. Then a presenter quotes Jacob Frank, a controversial 18th-century Polish-Jewish religious leader. Frank claimed to be the reincarnation of the self-proclaimed messiah Sabbatai Zevi and was excommunicated by Jewish authorities due to his heretical doctrines and controversial teachings.

READ MORE: Presbyterian Church votes to divest in protest of Israeli policies
"The Jews first propagated the cult of Lucifer in several secret satanical societies," the presenter says, as cited by Jewish Telegraphic Agency. "Through black magic, the Israelites called on the powers of darkness with demonic rational."
According to the episode synopsis, "the Jewish founders of the occult and masonry society introduced the cult of Lucifer."
The episode, however, doesn't' state where exactly and in which period of human history Jews 'propagated' the Satan cult. Neither does it specify how many Jews joined Satanism or how they called their 'dark powers'.
The episode about Jewish Satanism was condemned by Yigal Palmor the Director of Public Affairs and Communications of the Jewish Agency for Israel, whose primary aim is immigration of Jews in Israel. He also served as the spokesman for Israeli Foreign Ministry between 2008 and 2014.
"How can a public entity give a podium to this sort of crude, lowly and disgusting racism? A return of the Inquisition," Palmor tweeted.
.@salemergui Pero como puede un ente publico dar tribuna a este tipo de racismo crudo, cretino y asqueroso? Vuelve la Santa Inquisicion..

— Yigal Palmor (@YigalPalmor) August 19, 2015
READ MORE: Satanic Temple unveils Baphomet statue, protesters say 'Satan has no place' in Detroit
Not all social media users welcomed the controversial episode. Some of them accused the program of instigating religious hatred.
Another bit of tasteless antisemitism from Spain. "The Jews promote Satanism" Proof? An excommunicated 18thC Jew http://t.co/sXPqbCwmcR

— Margie in Tel Aviv (@MargieInTelAviv) August 20, 2015
"Bravo RTVE to propagate the 'oldest hatred' worldwide. Are not you ashamed?" wrote one user in the comments to the program, while another said he doubts if what was presented is journalism at all.
'A la Carta' seems to be fond of exploring 'Satanic' issues. Other episodes are titled 'Satanic Secrets in the Vatican', 'Children of Satan' and even 'Silent Demonic Invasion'.
You can share this story on social media: