Russian bear run over several times by SUV, escapes, chases tormentors (VIDEO)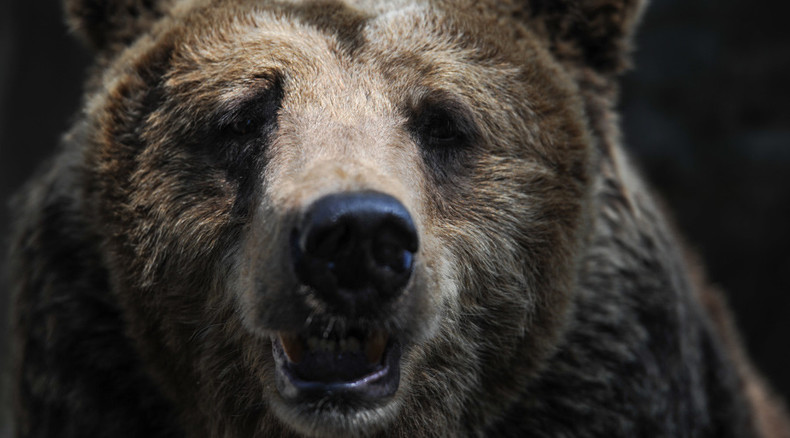 Police are now looking for people who ran over a bear with an SUV, and later, when he managed to escape from under the vehicle, fled the scene. Some may find the footage disturbing.
The incident happened on the Kuril Islands, in Russia's Far East.
The video is shot from a second car, where three people - two males and a female – were hiding. It is not clear how the SUV ran over the bear and if there are any people inside the vehicle.
READ MORE: Dog found buried alive in France triggers online fury, petition for owner's 'maximum sentence'
The clip shows the animal's attempts to escape from under the SUV and people commenting on it. One of the men asks for a knife to finish off the bear, while the other jokingly offers to rape the bear with a stick.
However, the animal finally manages to break free, tears a tire off the SUV with his teeth and claws, and rushes towards the other car. That's when the vehicle starts speeding away with the passengers screaming in fear.
The footage has attracted the attention of the police, who have started a probe and will shortly make a decision on whether to launch a criminal animal cruelty case.