Man opens fire near Kremlin 'to check police reaction & go back to jail'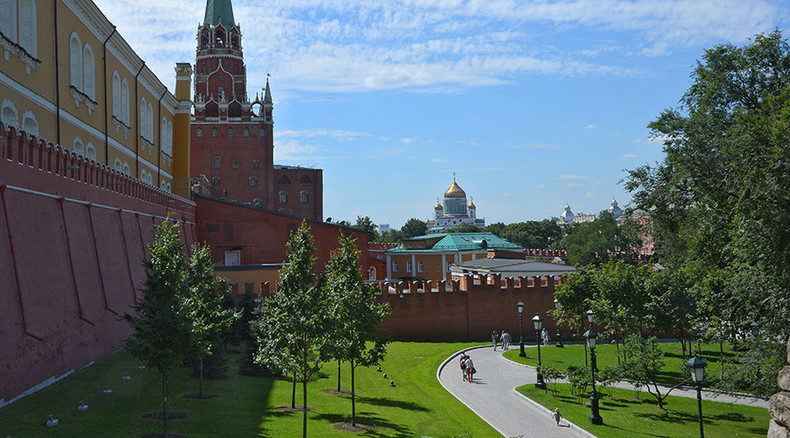 Moscow police have detained a 26-year-old man who opened fire with a sawn-off shotgun in the center of the Russian capital. The man reportedly thanked police for their quick reaction and said that he did not mind being consigned to jail.
The gunman began shooting into the air in Alexander Gardens near the Kremlin in Moscow on Tuesday. He was almost immediately detained and disarmed by police. No one was injured in the incident.
The man "managed to fire two shots into the air, presumably from the sawn-off shotgun," Andrey Galiakberov, chief of Moscow's police department, told RIA Novosti.
During the interrogation at a police station, the man said he wanted to check the police's reaction and added that he would be happy to receive a proper punishment, preferably, in jail, LifeNews reported. The gunmen even thanked police officers for their quick response.
As it turned out later, the gunman has a criminal record and has already served one sentence.
Police are investigating the incident. It is yet to be established whether the man is mentally-ill or not, or whether he was under the influence.