Environment groups urge IDF to curb academy construction plans in Jerusalem Forest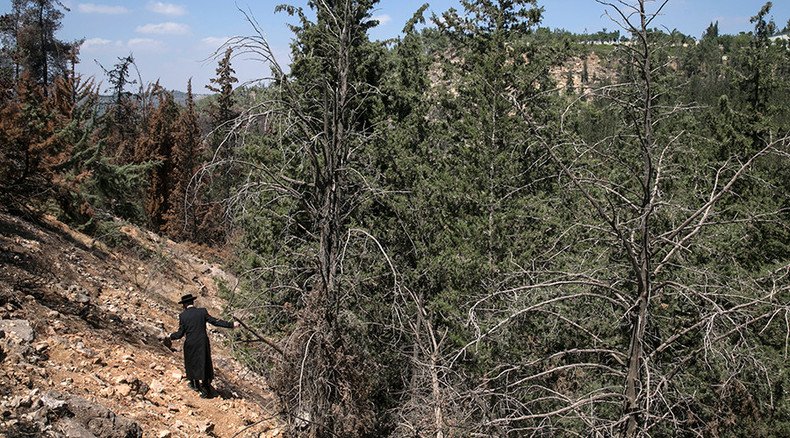 Environmental groups riled by IDF plans to construct a branch of the military college in Jerusalem Forest have addressed a legal letter to the chief of staff demanding that the project be shut down.
Building in a nature reserve is unacceptable and must be reconsidered, said the letter to IDF Chief of Staff Lt.-Gen. Gadi Eisenkot. It was authored by Joseph Havilio, an attorney speaking on behalf of activists opposing the construction.
"I represent tens of thousands of residents in Kiryat Yovel, Beit Hakerem and Ein Kerem and tens of thousands more people in other neighbourhoods of Jerusalem who oppose the plan to transfer the IDF colleges to the Jerusalem Forest," the letter reads, as cited by The Jerusalem Post.
The municipality and IDF announced the decision to move the building site to the Jerusalem Forest in July. The initial plan to build the college on top of Mount Scopus, which is beyond the Green Line, between the Arab neighborhood of A-Tur and the Hebrew University, was dismissed, allegedly due to US pressure. Environmentalists and community leaders now argue that the new project, if implemented, is bound to bring harm to the city's environment.
The proposed 42,000-square-meter college may not only take place of invaluable pine forest but also of a bird observatory housing a whole number of rare bird species, said the attorney.
The letter notes that activists do support the idea of stepping up the nation's security by building a military college, but the forest reserve is definitely not a suitable place for it. The letter offers a wide range of sites for authorities to choose from, starting from an abandoned army base in the Beit Zayit area to the Givat Ram neighborhood, next to the Hebrew University, even though the locations had already been reviewed and rejected.
The Keren Kayemeth LeIsrael-Jewish National Fund, the Society for the Protection of Nature in Israel and other local and international bodies have also joined the calls to withdraw the project.
The Israeli army has already been accused of environmental violations. Early in July the National Defense College was described as "the biggest environmental wrongdoer in Israel" by the Israeli Environmental Protection Ministry.
The IDF was in particular criticized for leaving "tremendous amounts of waste" on training fields.
Officials raised the problem referring to a 2011 Environmental Enforcement Law, saying it's high time the IDF faced up to its responsibilities and conformed to environmental regulations.
The National Defense College is currently located at the Glilot junction in Herzliya, next to the IDF's main intelligence base.
You can share this story on social media: