Iraq ex-PM Maliki dismisses report blaming him for Mosul's fall to ISIS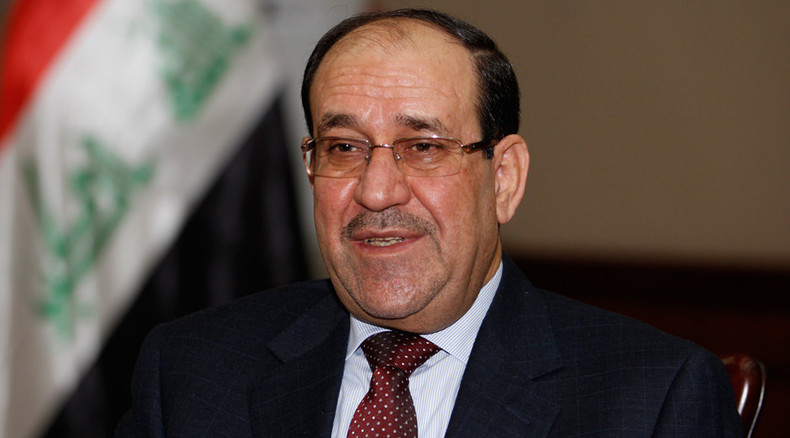 The former prime minister of Iraq, Nuri al-Maliki, who a domestic investigation has found responsible for Mosul's conquest by Islamic State in June, 2014, has slammed the panel's findings on the humiliating fall of the key northern city as having "no value."
"There is no value to the results that came out of the parliamentary investigation committee," Maliki said on Facebook on Tuesday in the first public comment on the report, which was released on Sunday, Reuters reports.
"What happened in Mosul was a conspiracy planned in Ankara, then the conspiracy moved to Erbil," the former PM said, putting the blame on Turkey and Iraqi Kurdistan.
The fall of Mosul, currently the de-facto Iraqi capital of Islamic State (IS, formerly ISIS/ISIL), became a turning point in the group's offensive last summer. The capture of Iraq's second biggest city enabled the jihadists to seize large swathes of territories in northwestern Iraq.
The investigation by the Iraqi parliamentary panel was referred to the public prosecutor on Monday. It puts the blame for the army's defeat by IS on Maliki and 35 other officials, calling for legal action against those responsible. Among others, the report has also found Mosul Governor Atheel al-Nujaifi and former acting Defense Minister Sadoun al-Dulaimi accountable.
Maliki, in Iran since Friday according to his website, has been widely accused of escalating religious tensions between the Shia and Sunni factions in Iraq. It's believed the marginalization of the Sunnis, who for centuries dominated over the Shia majority, triggered instability, pushing them to be more likely to be receptive and loyal to Islamic State.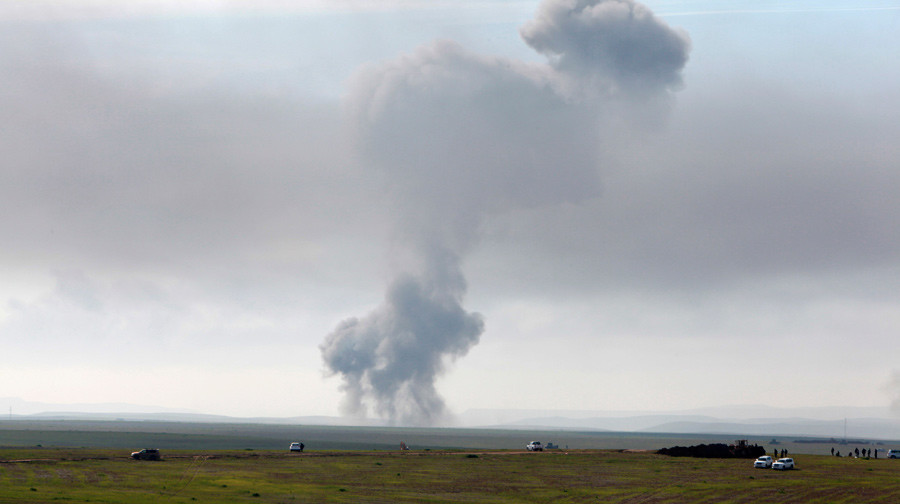 The former PM is also suspected of having appointed his commander-in-chief based on personal ties, rather than expertise. As a result, it is alleged the Iraqi Army lacked training and professionalism, leading to low combat readiness and skills.
According to a report released earlier this month, former officers from Saddam Hussein's military, spy agencies and senior intelligence officials, including the chief of a key counterterrorism intelligence unit, hugely dominate Islamic State's top brass. Senior Iraqi officers on the front lines of the fight against IS told AP that the experience they bring appeared to be a major reason for Islamic State's victories in conquering large parts of Iraq and Syria.
The sources reportedly estimate the number of Saddam-era veterans in mid- and senior-level positions within IS ranks at currently between 100 and 160. They mostly hail from Sunni-dominated areas, with intelligence officers largely from western Anbar province. The majority of army officers come from the northern Iraqi city of Mosul, while members of security services are exclusively from Saddam's clan around his hometown of Tikrit.
A former CIA case officer who has served in Iraq, Patrick Skinner, told AP that Saddam-era military and intelligence officers were a "necessary ingredient" in IS's battlefield triumphs last year, accounting for its expansion from a "terrorist organization to a proto-state."
"Their military successes last year were not terrorist, they were military successes," Skinner said.
It's believed that a large portion of Islamic State's budget comes from smuggling oil through Turkey and Iraq. The group is also thought to be levying tolls from passing caravans trafficking illegal goods.
"Islamic State has built an empire, functioning as both a company and a state: selling oil and trafficking precious art while building a formidable army," Middle East political analyst Catherine Shakdam told RT.
IS currently controls about one-third of Iraq and Syria. A report by the UK-based Syrian Observatory for Human Rights released last month stated that Islamic State militants used chemical weapons while shelling a Kurdish village in late June, in what is said to be the first well-documented case of such an attack against Kurds. Reports of IS militants using toxic substances such as chlorine gas in warfare began to appear after the jihadists seized a former and substantial Iraqi chemical weapons plant in June, 2014.