Norway at risk of 'cat AIDS' outbreak, animal group warns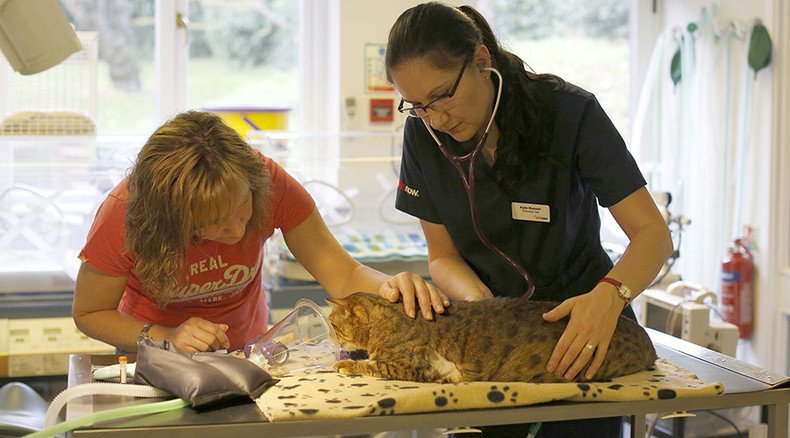 The oldest animal rights group in Norway has warned pet owners across the country that their cats face a high risk of contracting so-called feline AIDS, after their lab tests on stray animals in one region showed a skyrocketing rate of infection on the streets.
A new study carried out by the Dyrebeskyttelsen Norge (Animal Protection Norway) charity has revealed that between 70 and 80 percent of stray cats tested across the Hadeland region tested positive for the Feline Immunodeficiency Virus (FIV).
As stray cats tend to migrate across regions the group warned that more animals could soon get infected across the country. House cats are also at risk of contracting the virus after interacting with wild animals on the street.
"More cats [were] infected than we had expected. We recently received a cat from Jevnaker that had developed Cat Aids, which is the stage after FIV," Kristin Bjerkas from the charity told the local Hadeland.no newspaper.
Since last year, Dyrebeskyttelsen, by systematically testing male cats on the streets in that region, has diagnosed nine cats with "Aids" which they had developed from FIV.
FIV is similar to human immunodeficiency virus (HIV) in that first of all it attacks the animal's immune system. Throughout the world between 2.5 and 4.4 percent of cats carry the virus.
The virus has three phases of development. The initial or acute stage which manifests itself four to six weeks after exposure causes high fever and opens susceptibility to skin or intestinal infections.
The second or the latent stage which follows shows no signs of disease and can last for many years as the immune system of the animal is being destroyed.
The final stage is the AIDS-like phase commonly found in cats five to 12 years of age. At this level the cat's immune system is not functioning correctly and the cat gets prone to bacterial, fungal, or parasitic infections. At this phase the decease is incurable. But the good news is that it cannot spread to humans.
To avoid the outbreak of the decease, the charity urges their owners to sterilize their animals in order to quell their natural instinct to fight or sexually engage with other cats.
"I understand that this may cause panic among cat owners, but it is important that people take it seriously. We cannot say it enough: castrate your animals," Bjerkas said, Norway's branch of The Local reported.
At the same time, the Norwegian Food Safety Authority (NFSA) says it is not so concerned about a potential outbreak for home pets.
"There are many diseases among animals, and NFSA analyses whether or not they are increasing through reports from animal hospitals and veterinarians. Regarding FIV, the number of cases has been stable for many years," Ole-Herman Tronerud, veterinarian with NFSA told Dagbladet.
You can share this story on social media: