German mayor says he wants more migrants, as refugees give town 'a chance'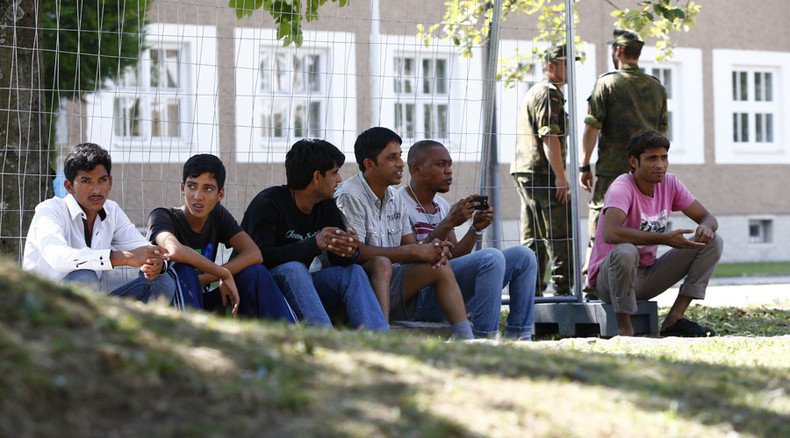 The mayor of the west German town of Goslar, a UNESCO World Heritage site, has been creating a buzz for his unorthodox immigration policy. Oliver Junk says he wants to take in more asylum seekers to boost his town's shrinking population and economy.
A town of 50,000, Goslar is 70 km south of the state capital, Hanover, at the foot of the Harz mountains. It is currently facing a severe demographic crisis.
Over the last decade Goslar's population has dropped by 4,000 and is currently losing up to 2,000 people a year, with elderly residents dying and youngsters moving away to bigger cities. The conservative Christian Democrat Party mayor doesn't want Goslar to turn into a ghost town as a result. Unlike fellow European politicians who shun refugees, fleeing war and violence in the Middle East, Asia and Africa, Mayor Junk has been doing his best to bring more immigrants to Goslar. Last year, the town took in nearly 50 refugees, and 41 so far this year.
But towns are allocated refugees according to a formal quota system, based on population and per head tax revenues. So the bigger and wealthier a town, the more refugees it's obliged to accept.
"This system is crazy, because in big cities there is often a lack of housing, while in Goslar we have the space," Junk told the Guardian.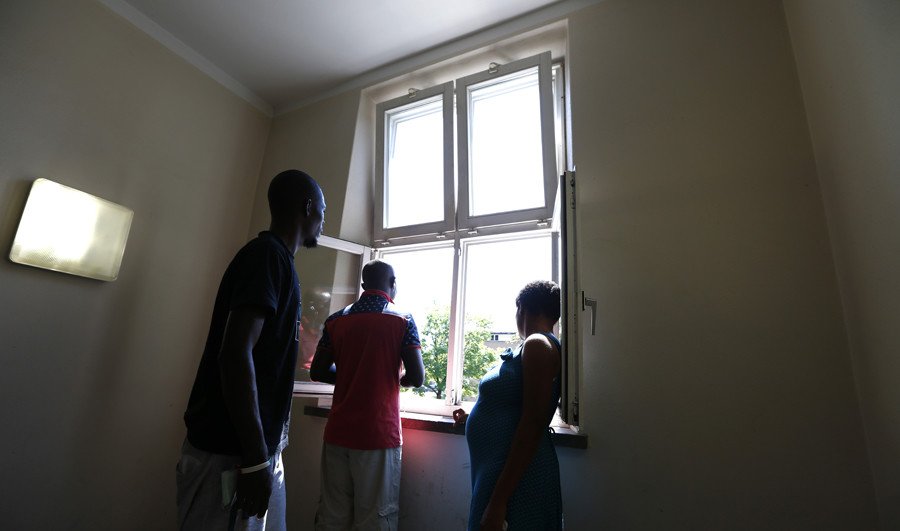 "We have plenty of empty housing, and rather than see it decay we could give new homes to immigrants, helping them, and so give our town a future," he added.

Junk says his calls for other politicians to adopt the "Goslar Model" elsewhere have been ignored. "They say to me, 'rules are rules.' It's typically rigid and German, always having to work with finished concepts rather than allowing for new ideas. Anyone who tells me Germany is full up, or that we can't afford them, I say think of our past, and of the future. Of course we can afford them – we're a rich country, and we have a duty to help those in need," the mayor told the Guardian.

He hopes that three 17-year-old teens who arrived from Syria in May will choose to put down roots in Goslar. "It's not such a small chance that they'll say, 'This town has treated me well, I'd like to make it my home'," he says.
"In each of these young men and all our refugees, there's a chance for Germany," Junk says.
His pro-immigration policy has been causing a furore among scores of opponents, however. On August 29, the far right plans to hold on a rally in Goslar, under the slogan "Perspectives, not mass immigration."
German Interior Minister Thomas de Maiziere has stated earlier this week that far more asylum seekers would arrive in Germany this year than the 400,000 first-time applicants his ministry had previously expected. The Federal Office for Migration and Refugees (BAMF) has predicted that the number of first-time and subsequent asylum applicants will reach up to 450,000 this year - more than double the 2014 figure.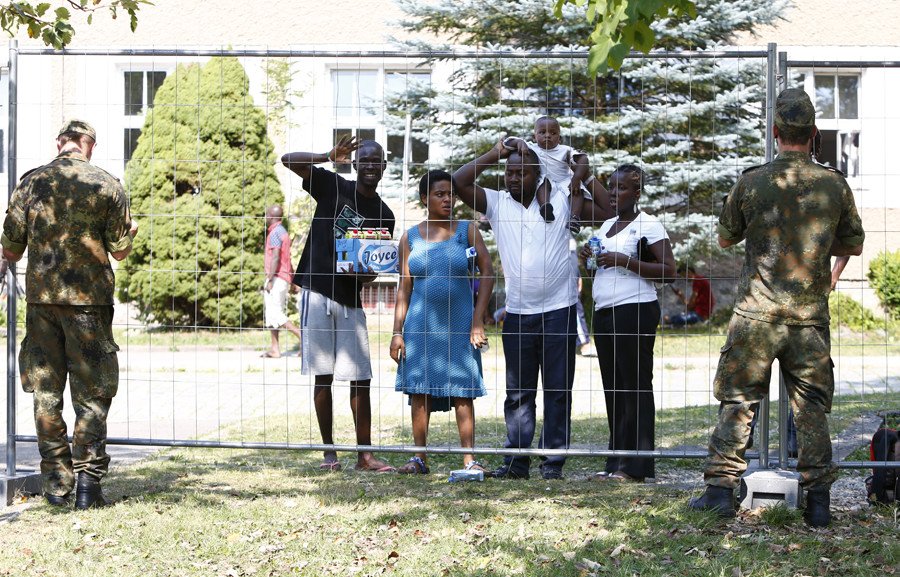 Germany's long tradition of welcoming refugees has been widely perceived as part of Berlin's response to its ill-famed Nazi past, when many Jews and others, persecuted by Hitler's regime, fled the country.
Germany's modern pro-immigration policy has sparked tensions across Germany, however. There were 150 arson or other attacks that damaged or destroyed refugee shelters in the first six months of 2015, Reuters reported.
Around 5,000 PEGIDA (Patriotic Europeans against Islamization) activists marched through Dresden on Monday evening, protesting against asylum seekers and Islam.
A similar rally took place last last month when thousands of PEGIDA supporters marched through the streets of Dresden and Munich. Their opponents meanwhile held counter-rallies. Marching with German flags, PEGIDA demonstrators carried banners denouncing what they labelled "religious fanaticism" and the "Islamisation of Europe," sang the national anthem and chanted slogans. The counter-demonstrators rallied in favor of a friendlier refugee policy and putting an end to racism. Police presence was stepped up as clashes were expected, but the events were peaceful, with no arrests made.
At its peak, Pegida attracted up to 25,000 people onto the streets of Dresden in an anti-immigration rally in January. The movement's anti-immigration rhetoric came as a public embarrassment for Angela Merkel's government, which has proposed a new immigration law that would boost immigrants' integration and ban Islamists fighting alongside ISIS in Syria and Iraq from returning to Germany.
Pegida's manifesto calls for Germany's Judeo-Christian religious culture to be protected, and it has been looking to raise the alarm over the rise of the influence of Islam on European countries.
You can share this story on social media: