'Ruined career': French rail engineer to sue employer after 12 years of paid idleness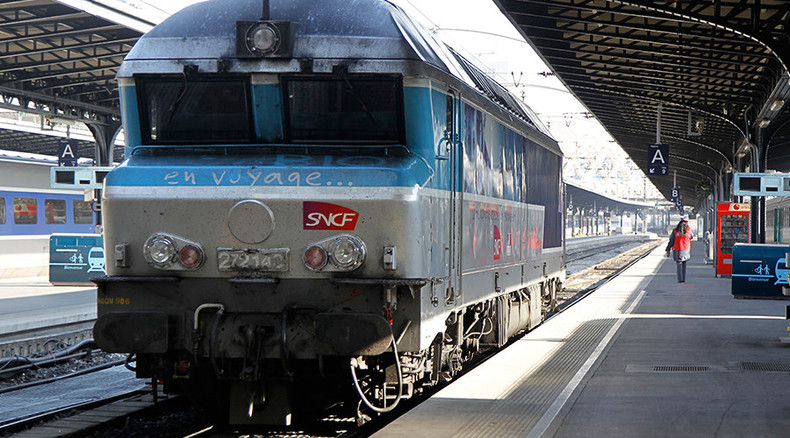 A French engineer working at the national rail operator SNCF wants to sue it for compensation, after receiving $5,500 per month plus bonuses for 12 years to just sit at home and do nothing.
Charles Simon said he will be suing because the company destroyed his career, adding that his employer suspended him in 2003 after he leaked an alleged fraud case to the authorities.
"Each month I receive a new salary statement and a bank transfer. Last month, just like every year in June, I also received a bonus of €600 [$670] for the holidays," he told BFM TV.
So for the past 12 years, Simon has received a total of $800,000 for not showing up for work. He has been "waiting for a new assignment," blaming his bosses for ruining his career and getting tired of doing nothing.
"I am asking for recognition for the wrong this has caused me because if I hadn't been sidelined, I could have had a fine career," Simon said.
In 2003, Simon reportedly came across a fraudulent scam of around €20 million ($22 million) during his time at the logistics company Geodis Solutions, a subsidiary of SNCF.
"After three years of working normally, I discovered a fraud relating to false invoices adding up to €20 million a year," Simon said.
After he told local authorities what he saw, his boss told him to go home and wait until they could find him a different position.
Simon claims he is not the only one to have been sidelined in this way after blowing the whistle on fraud, and says he hopes his case will help others like him. He wrote several letter of complaints to the SNCF's president over the years, and made a request for "damages" with the Paris workers' tribunal. All of his requests have been brushed off so far.