Red rag v rainbow flag: 'Gay parades harm kid spectators more than bullfights'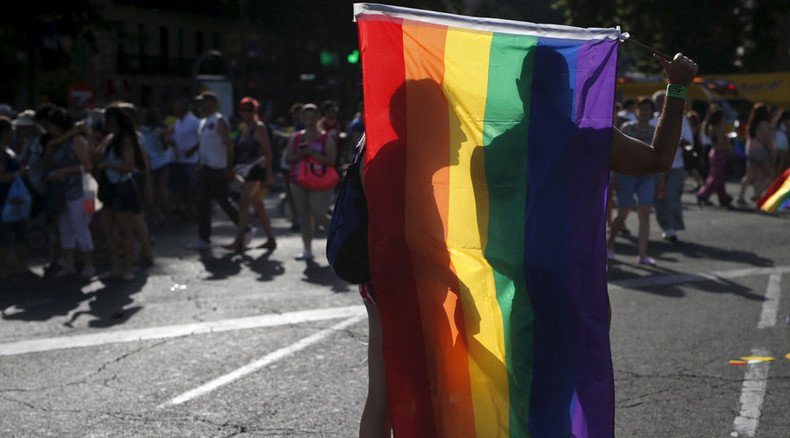 A Spanish businessman running bullfighting rings is in hot water after he defended the controversial entertainment against attacks by animal rights activists, saying that watching corrida does less harm to kids that watching gay pride parades.
Carlos Zúñiga, who co-owns bullfighting operator Circuitos Taurinos, made the comment in response to claims by Spain's National Association for the Rights and Freedoms of Animals (Anadel) that watching corrida fights may harm children. Speaking to news agency Europa Press, the businessman rejected the claim, saying people should respect events enjoyed by other people even if they don't like them.
"I don't like events that stand up for some people like gay parades. But I don't attend them and I respect them. That is what's bad for children to watch," he said.
He insisted that spectating bullfighting is not harmful in the least and that critics of corrida are "against the national fiesta and against everything that Spain stands for".
Declaraciones homófobas del gestor de la Plaza de Toros de Xixón lo inhabilitan para la gestión de espacios públicos http://t.co/nt9qJ55FvX

— Podemos Asturias (@PodemosAsturies) August 13, 2015
Zúñiga added that as far as animal rights go, bulls grown for four years to fight in the ring have better lives that their bovine comrades grown as food.
"The meat we eat at the table comes from calves seven or eight months old – they are subjected to animal abuse and not the bulls," he said.
The businessman further said that bullfighting is a source of jobs and tourist income in Spain.
The comments sparked criticism by both LGBT activists and animal rights defenders.
Spanish left-wing party Podemos called them homophobic and questioned Zúñinga's position as a manager of a public venue in a tweet.
Silvia Barquero, head of animal rights group Pacma, said Zúñinga's views were out of date and shared by a minority of Spaniards.
"In Spain, there are still people anchored in the past. To think that bullfighting is our tradition today is as anachronistic as to think that gay people should not have equal rights," she told the Local.
The bullfight entrepreneur has since apologized on Twitter, saying he didn't intend to offend anyone.
The controversy came as Spain is holding the annual bullfighting festival Feria de Begoña this week.
You can share this story on social media: