Safety scales? New security plan for Uzbekistan Airways to weigh passengers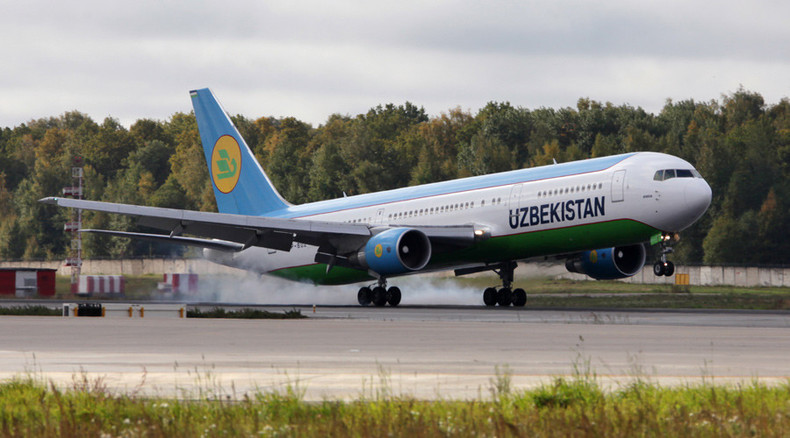 If you're due to fly on Uzbekistan Airways anytime soon, you may want to head to the gym first. The carrier has announced it will start weighing passengers before they board any of their airplanes.
Citing "flight safety," the airline said that both its customers and their carry-on baggage will be required to visit the scales to determine how much weight they'll be adding to the plane.

"Please be informed that Uzbekistan Airways airline carries out the procedure of preflight weighing for determination of the average weight of passenger with hand baggage," the company said in a Friday statement.

If it makes you feel any better, the airline promises that no one but you and the scales – which will be placed in the departure area – will know how much you weigh.

"The weighing record will only contain the corresponding passenger category (male/female/children). As for the rest, the full confidentiality of results is guaranteed," the airline said. However, it did not say what will happen if a passenger declines to undergo the procedure.

Uzbekistan Airways cited rules from the International Air Transport Association (IATA) as the reason for its new policy.

"Airlines are obliged to carry out the regular procedures of preflight control passengers weighing with hand baggage to observe requirements for ensuring flight safety," the airline said.

However, an IATA spokesperson says the organization has no such regulation.

"We are not aware of an IATA rule concerning the weighing of passengers and their hand luggage prior to flight," Chris Goater, manager of IATA corporate communications, told CNN.

The airline is not the first to introduce a controversial weight-based policy. In 2013, Samoa Air became the first carrier to weigh passengers at the airport before boarding. The airline's ticket prices directly correspond to each customer's weight. The Pacific island nations served by the airline have some of the highest rates of obesity in the world.