Swedish prosecution drops 2 of 4 allegations against Assange due to statute of limitations expiry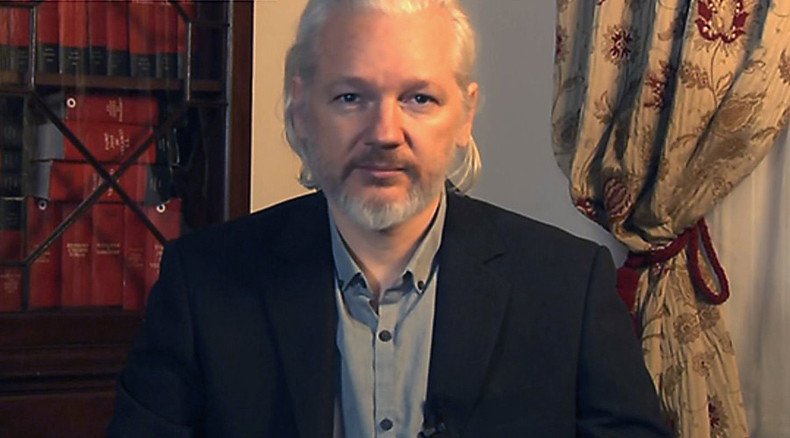 Swedish prosecutors have withdrawn two sex crime allegations against WikiLeaks founder Julian Assange after they expired under statute of limitations law. One more allegation is due to expire on August 18, while a fourth and final one will remain in force for years to come.
The 44-year-old Australian hacktivist has been seeking sanctuary in the Ecuadoran Embassy in London since 2012, when the country offered him asylum. Britain has refused to allow him to leave for Ecuador, however.
Assange has refused to go to Sweden for questioning, saying it could lead to him being handed over to the US, where he is wanted for his role in WikiLeaks' mass disclosure of diplomatic cables.
While the sexual assault allegations are being dropped this month, the more serious rape allegation only expires after 10 years, meaning it would be dropped in 2020.
Sweden has for years refused to question Assange in the Ecuadorean embassy. An attempt to organize an interview by prosecutors was dropped in April after both sides accused each other of blocking the proceedings.
A lawyer for Assange, Per Samuelson, said Thursday it was regrettable that the Swedish prosecutor had allowed the charges to expire rather than allow his client to defend his name, adding that his three-year embassy confinement can be compared to serving a prison term.
Commenting on the development, Britain said on Thursday it would make a formal protest to the Ecuadorian government over its sheltering of Assange.
"Ecuador must recognize that its decision to harbor Mr. Assange more than three years ago has prevented the proper course of justice," British Foreign Office Minister Hugo Swire said in a statement.
Round-the-clock police surveillance of the embassy to prevent any escape by Assange has already cost UK taxpayers £12 million ($18.6 million).
Assange has complained that his health has seriously deteriorated during his stay at the embassy, where he lives and works in a small room with no sunlight.
You can share this story on social media: