'Truth lives in Russia' says Deep Purple's ex-vocalist Turner on visit to Crimea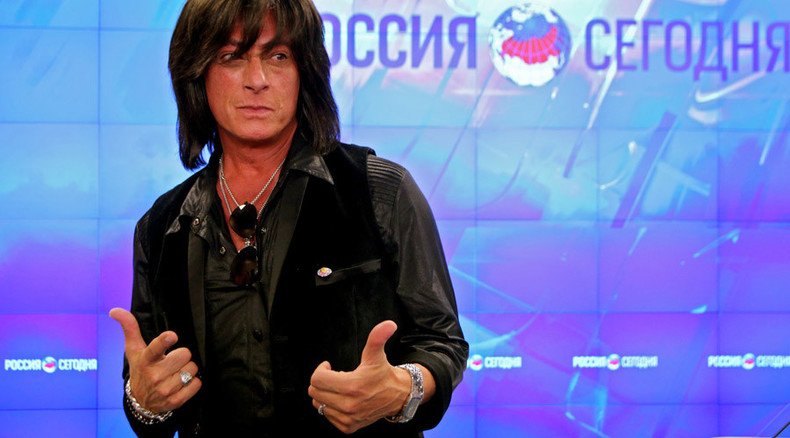 American rock star Joe Lynn Turner, ex-vocalist for Deep Purple and Rainbow, has arrived in Crimea to give a number of concerts. At a press-conference given for the Russian media, he claimed that "sanctions do not apply to music."
"I know the truth lives here. And I believe right now, this time Russia is going to be the great power that it already has been and that good always overcomes evil," Joe Turner told reporters at the media event in Simferopol, the capital of Crimea.
He also added that he had been wearing a ring bearing the Russian coat of arms "for many years" as a symbol of "truth living in Russia."
"I am very proud of the people of Crimea," he said as quoted by TASS. "The people here have their truth and I see what that referendum was about… Truth is in the hearts of the people and I have seen it here."
Last year Crimea joined Russia after holding a referendum which saw 96.7 percent of Crimean residents voting in favor of the reunification.
"I think I have found a new life and a new home," Turner added as he spoke about his plans to give concerts in the Crimean cities of Feodosia, Yalta and Sevastopol.
Commenting on the sanctions, Turner emphasized that "politics cannot enslave the human soul," just like "no political sanctions can stop the music." He added that he plays "for people, not politics," and praised the Russian people for having "incredible strength of spirit throughout history."
"Music is a universal language, it transcends all politics, religions, disputes and arguments between people, it brings the world together," Turner told journalists.
"I was warned I could be banned in Europe [for giving concerts in Crimea]… but I am a rebel, I have always been a rebel and I will always stay a rebel. I do not care what they say," he added.
You can share this story on social media: