Pamela Anderson to discuss fish & bees with Russian officials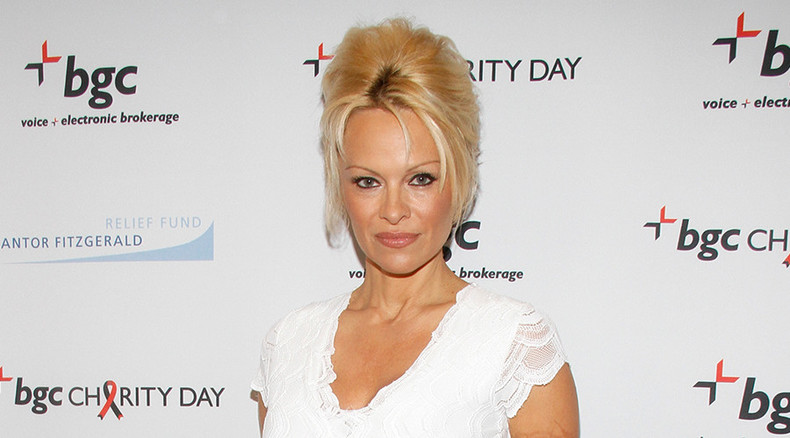 Though Pamela Anderson didn't manage to land a dinner date with Vladimir Putin, she did secure a reservation with her second choice – Russia's Natural Resources minister – with whom the Baywatch star wants to discuss the preservation of endangered marine life.
The meeting with Russia's Minister of Natural Resources and Environment, Sergey Donskoy, is expected take place in September at the East Russia Economic Forum in Vladivostok, according to a letter published on the Pamela Anderson Foundation webpage.
Anderson praised "Russia's initiative in opposing Monsanto's destructive operations."
"I am also impressed that Russia has taken the position that saving bees is a priority," she wrote.
A known environmental and animal rights campaigner, Anderson says she's excited to speak to Donskoy about the need for a "global movement to defend the ecological integrity of the entire planet."
But saving the entire planet comes with a big to-do list: from fixing the world's plankton supply and curbing greenhouse emissions to stopping the shipment of whale meat.
Included in Anderson's agenda is a long list of animal-related issues, including the apparent need for Russia to commit to "defending bio-diversity on both land and in the sea."
Expressing deep concern about "the shipment of endangered Fin whale meat illegally exploited by Icelandic whalers presently on route through Russian waters," Anderson said she hopes to discuss the possibility of banning such transits in the future, repeating her request from a month ago.
But the celebrity, who is clearly persistent, shouldn't hold her breath on that one. The Russian government has already responded, saying the request can't be granted.
"In accordance with the UN Convention on the Law of the Sea we have freedom of navigation. What, are we going to punish people for acts committed on the territory of another country?" Deputy Director of the Department of Biodiversity Preservation and Use of Animal Objects at the Russian Ministry of Environment, Valery Fyodorov, said last month, according to the Izvestia newspaper.
He stated that a ship can only be detained if it enters a Russian port.
The vegan also, unsurprisingly, mentioned the meat industry, stating that it produces more greenhouse gas emissions than the entire transportation industry.
In the same paragraph, she switches over to sea life, stressing that "plankton populations have been diminished by between 30 percent and 40 percent."
Though it may seem odd for the 90s television star to be seeking a tête-à-tête with a Russian official, the meeting makes perfect sense to Anderson. The celebrity stated in a previous letter that "the Russian Federation has great influence and I've seen how decisions by Russia can have a positive and beneficial impact on the environment and the welfare of animals."
The Baywatch alum has promised to "make preparations to be in Russia in September" for the planet-saving meeting.