Amnesty votes to decriminalize sex trade as rights groups cry foul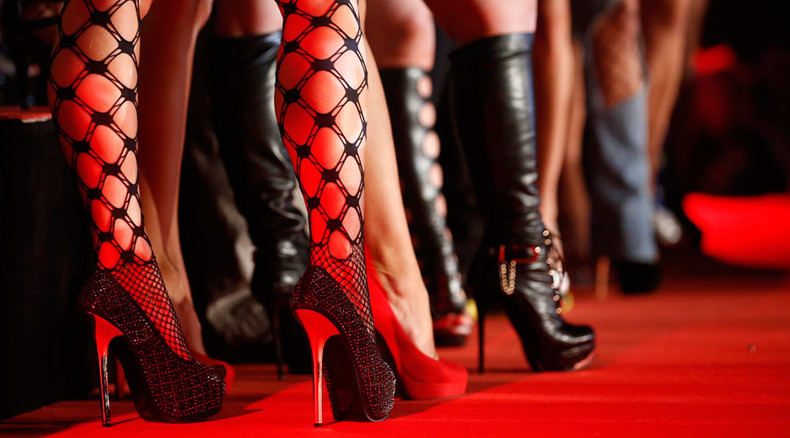 Amnesty International has come out in favor of decriminalizing the sex trade, calling it the right way to defend sex workers' human rights. However, women's rights groups slammed the move, arguing that it amounted to support for legalized pimping.
Amnesty approved a resolution recommending "full decriminalization of all aspects of consensual sex work" during its decision-making forum in Dublin on Tuesday.
In justifying the controversial decision, the rights group claimed that its own research had suggested that decriminalization was the best approach to defend the rights of sex workers.
"We recognize that this critical human rights issue is hugely complex and that is why we have addressed this issue from the perspective of international human rights standards," Secretary General of Amnesty International, Salil Shetty said. "We also consulted with our global movement to take on board different views from around the world."
The debate surrounding the issue has been heated, with women's rights groups speaking out against the idea and equating it to legalizing pimping and brothels.
Some have said Amnesty has made a serious mistake, while others are more conflicted.
Rachel Moran, co-founder of the Space International anti-sex trade group, described Amnesty's decision as "breathtakingly disgraceful".
"When I first heard this proposal, I got very emotional, I have been through a lot and I am not a woman who usually gets emotional. But this is an insult, from the most publicly recognized human rights body in the world, who are saying everything that happened to me was completely normal, above board and ought to be legal."
The US-based Coalition Against Trafficking in Women stated that, even though it agrees with Amnesty that those who are prostituted should not be criminalized, it still believes full decriminalization would support pimps as "businesspeople."
"It really is a slap in the face to survivors and to women's rights groups around the world," Taina Bien-Aime, the executive director of the coalition, told AP, adding that she is beyond disappointed.
Amnesty's decision is viewed as dangerous by critics, as the human rights organization could use its lobbying clout to encourage governments to agree to its approach.
Meanwhile, many former sex workers have been quoted speaking out against the decision. "We feel that Amnesty International are supporting the men who are killing our women and it's a slap in the face," The Guardian quoted Bridget Perrier, who was sold into sex work at the age of 12, as saying. "This is a human rights violation in itself."
Another survivor, Fiona Broadfoot, who was 15 when she was tricked into sex work by an abusive boyfriend, said that only a small minority of women looked at this kind of work as "a job like any other."
"The vast majority of women working in this industry are abused on a massive scale," she said at a press conference in London last week organized by Space International. "We need a law against buying sex, so men are made responsible for their own sexual deviancy, not legitimizing it, which is killing women."