Blind woman asked to leave McDonald's in Norway 'for having guide dog'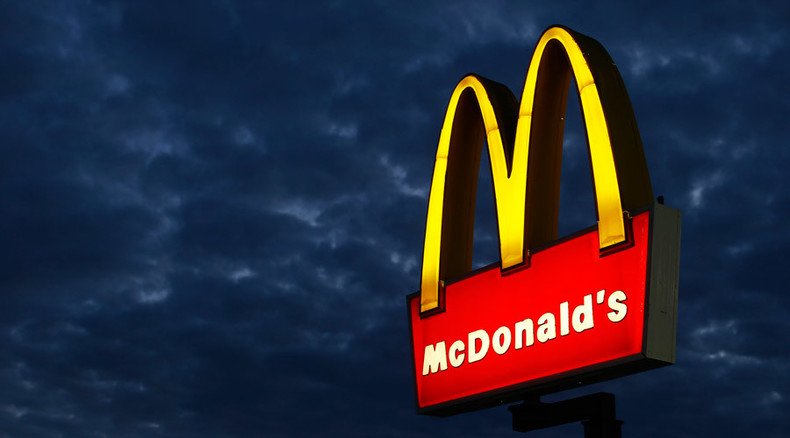 A McDonald's restaurant in southern Norway may have to go through a police investigation after a partially visually impaired woman from southern Norway was refused service because she was accompanied by a guide dog.
On Friday, Tina Marie Asikainen from Fredrikstad and her five-year-old daughter were asked to leave the fast-food outlet two minutes before they had finished their meal. The reason was the black Labrador called Rex who was with them, although Rex was clearly wearing a fluorescent harness with a "guide dog" sign.
In an interview with the Norwegian news website NRK, Asikainen recalled: "We had Rex with us when we ordered food," she said. "… one of the employees came and asked us to leave because we had a dog."
The employee was soon joined by five others, who loudly asked the woman to leave the place. There were around twenty other customers who witnessed the incident.
She tried to explain that she couldn't do without a dog as she was blind and showed her handler's identity card to the workers, but "they were not interested in reading it."
Kastet ut fra Mcdonalds i Fredrikstad i dag med datteren min pga førerhunden vår Rex. Flott. Vi rakk ikke spise opp maten engang, de tjente i det minste pengene sine.

Posted by Tina Marie Asikainen on 7 августа 2015 г.
As a last resort the woman, who was driven to tears – not a common thing for her she claims – warned she would report the case to the police which only caused laughter among the staff, though according to Norway's law, people with disabilities cannot be denied access to services.
Two officers who arrived at the scene settled the matter by "rebuking" the staff. The whole situation was "such a bad experience, I was completely in tears, it was so embarrassing," says Asikainen on her Facebook page.
Kathrine Moe, a press officer for McDonald's in Norway, said: "If this is true we regret it, for this certainly isn't what is supposed to happen," as cited by the Independent. However, one of her recent comments on her Facebook page says: "This just surprises me when McDonald's are acting apologetic, (they have yet to contact me even though they claim they have)."
Asikainen says she is considering formally pressing charges against McDonald's on Monday.
You can share this story on social media: