US deploying 6 fighter jets to Turkey to fight ISIS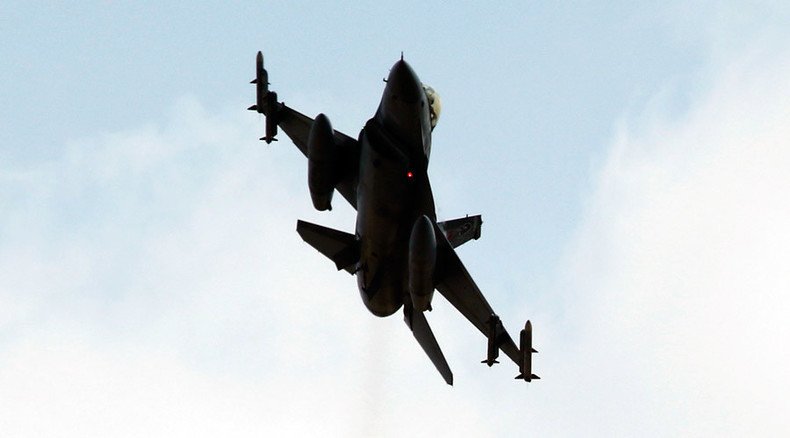 The US Mission to NATO has confirmed that Washington is deploying six F-16 Fighting Falcon jets to Turkey. They are heading to the Incirlik Air Base in the south of the country to help NATO in their fight against Islamic State.
The US representatives to the alliance initially made the announcement on their Twitter feed. Aside from the six fighter jets, two other military aircraft will be travelling to Turkey the 31st Fighter Wing based at Aviano Air Base, Italy.
"The United States and Turkey, as members of the 60-plus nation coalition, are committed to the fight against ISIL in the pursuit of peace and stability in the region," a statement, released later, added.
The Anadolu Agency reports that the contingent includes a C-5 transport plane plus a KC-135 refueling aircraft.

Around 300 airmen from the 31st Fighter Wing are also being sent to Turkey, to help support Operation Inherent Resolve, according to the US military website Stripes.
Air Force officials have not said how long the fighter jets will remain at the Incirlik Air Base, or whether more planes would be sent to Turkey to support the mission against Islamic State.
The US had previously only used the Incirlik Air Base, which is near the southern city of Adana, for unmanned reconnaissance missions.
Sunday annoucement follows a decision by Ankara to allow the US to use the airbase near the Syrian border, to conduct airstrikes against Islamic State (IS). The proximity of the base means that US planes can reach IS targets in only 30 minutes.

On Wednesday, a spokesman for the Pentagon confirmed an unmanned drone was launched from Incirlik and that it hit a number of targets near Raqqa, which is IS's stronghold in Syria. He also said preparations were underway for strikes inside Syria by manned US warplanes, Reuters reported.
"As part of our agreement with the US, we have made progress regarding the opening up of our bases, particularly Incirlik," Foreign Minister Mevlut Cavusoglu earlier told state broadcaster TRT, as cited by Reuters.

Turkey had been against the US and NATO using airbases in the country to conduct airstrikes against Islamic State.
However, Ankara made a sudden U-turn. In return for Washington's use of Incirlik, Ankara has asked the US to establish a no-fly zone over Syria and a "security zone" along the Turkish border, according to Deputy Prime Minister Bulent Arinc, who outlined the deal in July.

The attack by an Islamic State suicide bomber in July, which killed 32 people and injured more than 100, was the main reason for Ankara's U-turn. It was the first time that IS had conducted an attack on Turkish soil. The group struck a cultural center in the mainly Kurdish border town of Suruc.
You can share this story on social media: