Israel detains 9 as ultra-Orthodox terror crackdown continues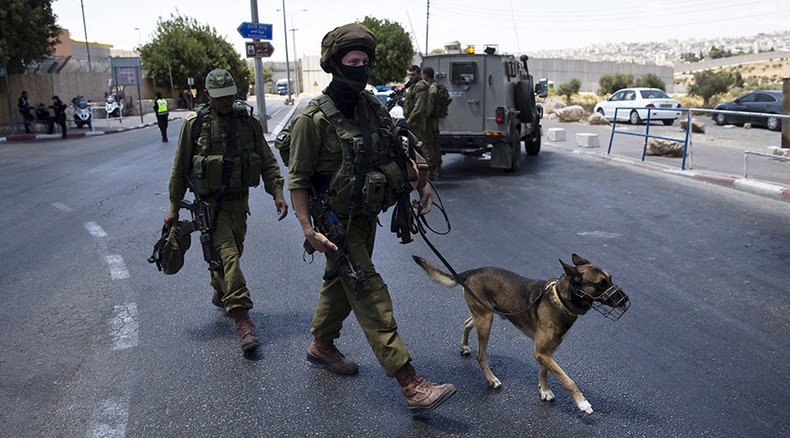 Israel's security forces conducted raids on several West Bank homes on Sunday morning. At least nine people were detained. The authorities said the arrests were linked to an ongoing investigation into a terror attack on a Palestinian house, which left a toddler and his father dead.
The Israeli police added that a unit that handles nationalistic crimes made the arrests, but full details of those detained can't be released as a gagging order has been implemented.
The far-right legal organization, Honenu, said that separate raids had taken place in the Kohav Hashahar settlement and the Vivat Habaladim outpost, with a further seven people arrested. The settlements are not far from Duma, where the firebombing took place on July 31.
The raids come after Israeli Defense Minister Moshe Ya'alon is expected to approve additional measures to hold ultra-Orthodox Jews believed to be behind the deadly attacks against the Palestinian family. Holding suspects without trial or "administrative detention" as it is known, was previously exclusively used against Palestinian terror suspects, but it is now set to be used against Jewish terror groups, to curtail their activities, the Times of Israel cited an official as saying.
READ MORE: 'Tip of the spear': Israel razes 'illegal' Palestinian homes amid West Bank settlement expansion
Israeli security forces are bracing themselves for further tensions in the West Bank after Saad Dawabsha, the father of the 18 month-old Ali Dawabsha who was killed in the July 31 terror attack, died of his injuries on Saturday.
Hundreds of mourners took to the streets of Duma during Saad's funeral, which happened on Saturday. Palestinians also burned tires on a road leading into the village, while some threw rocks at IDF soldiers.
The Palestinian Authority's foreign minister, Riyad Maliki, said on Saturday that the "extremist right-wing Israeli government" is fully responsible for the arson attack, claiming it is not doing anything to fight Jewish terrorism.
Deadly attack
The attack, early on the morning of July 31, saw unidentified Israeli assailants hurl a Molotov cocktail through a window of Saad Dawabsheh's home. Saad Dawabsheh's 18-month-old son, Ali Dawabsheh was killed in the blaze, while his other son, 4, and his wife were seriously injured.
The arsonists left inscriptions on the wall of the house, saying: "Long live the Messiah" and "Revenge." Jewish extremists attacking Palestinian homes, Christian churches, mosques and government buildings have typically used the suspected "price tag" tactic. They believe the Israeli government is not doing enough to support their cause.
READ MORE: 2 Palestinian teens shot dead amid clashes over toddler killed in arson attack
Following the attacks on July 31, two 17 year-old Palestinian boys were shot dead by Israeli forces in separate incidents amid clashes in the West Bank.
Laith Fadel al-Khaladi, 17, was reportedly shot in the chest by an Israeli sniper near Bir Zeit, north of Ramallah in the central West Bank. The teen died later in hospital from his injuries, the Palestinian Ma'an News Agency quoted medical sources as saying.
According to an Israeli army spokeswoman: "Two suspects approached the security fence of the northern Gaza Strip." One of the figures ignored an order to halt, prompting warning shots to be fired, she told AFP, adding, "the force fired toward the lower extremities of a suspect."
You can share this story on social media: