Germany to ban re-entry permits for 94,000 migrants
German authorities will block re-entry permits for 94,000 migrants, mostly from the Balkans, seeking refugee status. Newly introduced and stricter migration legislation has already sparked mass protests among migrants in Berlin.
In an interview to Die Welt published on Saturday, Manfred Schmidt, the head of the German Federal Office for Migration and Refugees (BAMF), said the number of applicants has nearly tripled since 2013 and now stands at some 250,000 outstanding applications.
In May, German authorities reported they expect the number of asylum applications to reach 400,000 in 2015, practically double 2014's figures (202,645 applications, and 127,000 in 2013).
According to Die Welt, the number of applicants in 2015 could reach 450,000.
Manfred Schmidt confirmed his agency is experiencing difficulties and has been obliged to hire an additional 2,000 employees.
Berlin has just hardened its migration legislation, with amendments coming into force on August 1. From now on, Germany will reject migrants' applications for asylum if "their asylum application is manifestly unfounded."
READ MORE: 'Islamophobia, EU criticism - two pillars of populism and extremism in Germany'
Deportees will be refused residence and banned from re-entering Germany and the entire Schengen area for the next 5 years.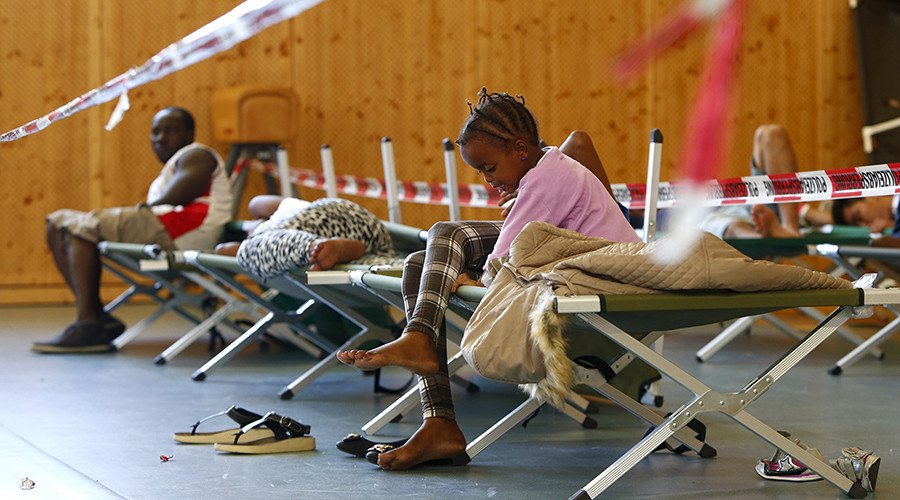 "Most of the cases relate to asylum seekers from the Balkans," Schmidt said, adding that currently there are 94,000 applications from the Balkans in the BAMF system. Practically all these applicants will receive a negative reply and "notification of the re-entry ban and the ban on residence."
"Only 0.1 to 0.2 percent of applicants from the Balkans have got actual protection principles," Schmidt said, also mentioning that re-entry bans will be slapped on applicants from Georgia and Tunisia.
According to BAMF, up to 85 percent of all asylum seekers from the Balkans submit their applications to Germany.
READ MORE: 'Immigration burden not equal in EU'
Germany pays each asylum seeker €143 per month as "pocket money," which encourages the influx of asylum seekers.
READ MORE: EU 'wiping out' original population in favor of migrants
"We send a tangible signal to the people in the countries of origin: If you're going the way of the asylum procedure, you will most likely not have a chance for a second time to come to our country legally," said the head of the BAMF.
Schmidt stressed the flow of migrants from the Balkans to Germany cannot be dealt with by simply spending more resources. "We need other solutions," he said.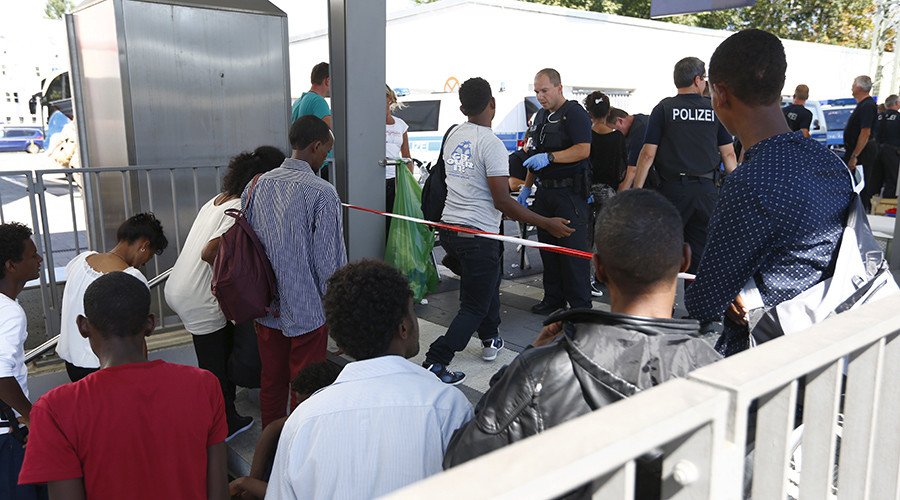 Police and migrants clashed outside health and welfare offices in Berlin earlier this week, after a group of refugees tried to break into the facility.
Hundreds of newly arrived migrants were queuing around the building waiting for their applications to be reviewed. The government has been unable to find shelter for these people. Usually they provide vouchers for hostels. But as it is the height of the tourist season, there are no more places left.
READ MORE: Dozens of police injured as eviction protest turns violent in Hamburg (PHOTOS, VIDEO)
"There is a lot of aggression in the air," a local journalist covering the developments told RT's Lizzy Phelan.
"The government was unprepared. Nobody thought that so many people would come," Ulrike Kostka, director of Caritas Charityfor Berlin Archdiocese, told RT.
German public opinion is becoming increasingly polarized over the migrant issue, with 63 percent urging the need for new immigration laws, and 62 percent supporting fast expulsion.
Protests against immigrants and violent attacks against refugees have occurred in Germany.
Authorities had to call out the army to handle the situation. Military units are helping to erect tents and sanitary facilities on the territory of former military bases to give refugees shelter.
"It is not our normal task, but we're happy to help," Lieutenant Colonel Uwe Nowitzki told RT.
Army deployment has caused fierce controversy. Following WWII, the German Army was banned from being deployed for any means other than defense or national emergencies. But the Ministry of Defense said it felt compelled to respond to the crisis.
You can share this story on social media: