ISIS abducts at least 230 after taking town in Homs province, Syria - monitor group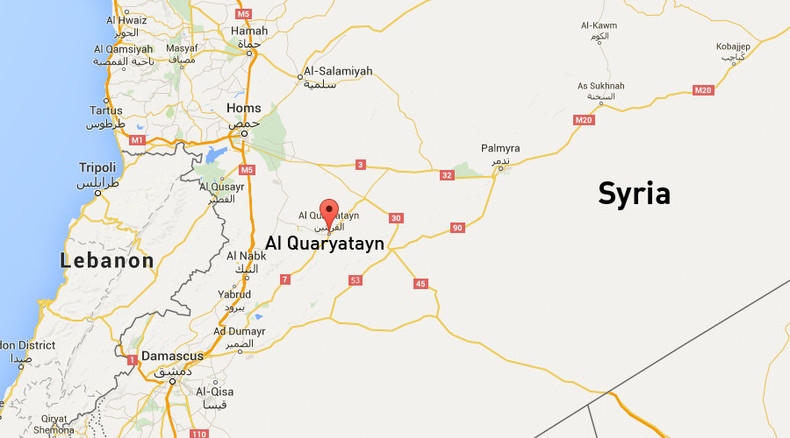 Islamic State fighters have reportedly captured at least 230 people including 60 Syrian Christians after taking a town in the province of Homs.
The hostages were taken in the town of Al Quaryatayn, which is the biggest capture by Islamic State (IS, formerly ISIS/ISIL) in Syria since the taking of Palmyra in May.
READ MORE: ISIS claims responsibility for Saudi suicide bombing

It has a mixed population of 40,000 and shelters thousands of refugees, who have fled from fighting elsewhere in Syria.
There are many children and women among the abducted Christians, according to the UK-based Syrian Observatory for Human Rights.
Al Quaryatayn was taken overnight after heavy fighting between IS and Syrian army fighters, which involved several suicide bombing attacks on military checkpoints. The town occupies a strategic position near a road connecting Palmyra to the Qalamoun Mountains, along the border with Lebanon.
The terrorist group is known to demand people convert to Islam or face execution or expulsion.
READ MORE: US says Assad is 'root of all evil' after first drone strikes launch from Turkey