Russian military to put armored trains back on track – report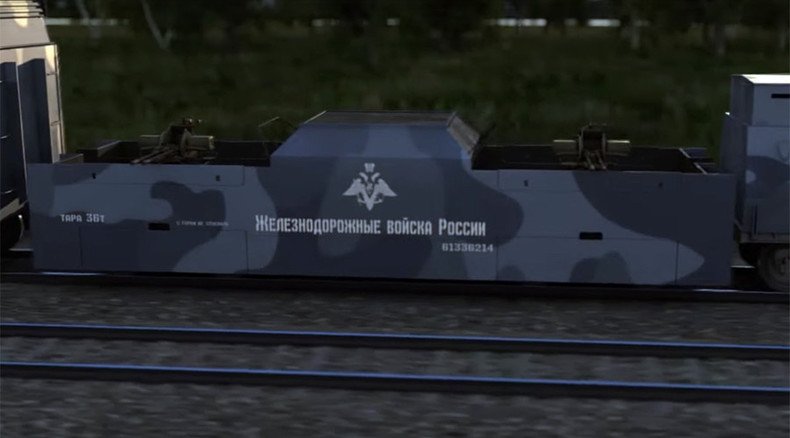 The Russian military is planning to redeploy four armored trains which had been decommissioned on the order of a former defense minister, putting them back in service as a potentially useful tool in local conflicts as well as to aid with prompt railway repair operations, Izvestia newspaper reports.
The four trains in question – Baikal, Terek, Amur and Don – were used in troop support missions in the North Caucasus from 2002 to 2009 as part of the specially formed division of the Russian Railway Troops. After the completion of the active phase of anti-terror operations in Chechnya, the Ministry of Defense, under the leadership of Anatoly Serdyukov, decided that the trains had expended their use. On the orders of Serdyukov, the arms on the train were dismantled and the cars were sent off to depots.
However, an anonymous source in the Ministry of Defense told Izvestia newspaper that the orders had not yet been implemented, following his sudden dismissal three years ago.
The new minister, Sergey Shoigu, who has personally witnessed the usefulness of the armored vehicles, reportedly decided to reverse Serdyukov's orders, and has opted to return the trains to active service.
In service, the armored trains proved to be irreplaceable in their line of work, namely to offer a reliable escort for troops and provisions, but also for dismantling mines on the tracks as well as rebuilding damaged rails. Trained troops travelling aboard such a train are capable of restoring the rails within hours.
"Perhaps mobile and well-armed armored trains will be useful in the future for specific tasks," the source told Izvestia.
While the packaging of each particular armored train varies, all four trains bear common characteristics and have platforms dedicated to transporting heavy machinery such as tanks and infantry fighting vehicles.
Two train cars usually carry anti-aircraft twin-barreled auto cannons in addition to cars designed to protect infantry should it come under hostile fire. Some cars have special towers equipped with automatic grenade launchers and machine guns. Each of the trains carries at least one car-load full of construction materials.
You can share this story on social media: